This post will cover 9 different apps that could help you earn money while driving safely.
What Is Considered Good Driving?
According to the National Safety Council, 1 out of every 4 car accidents is due to cell phone use (about 1.6 million crashes annually). Of these, about a quarter of drivers and passengers are injured and, unfortunately, many lives are lost as well.
Good driving includes not only avoiding your phone, but also making sure you are not eating, drinking, messing with your radio, or anything else that can take your eyes off the road or keep you distracted.
Get Passive Income Driving Safely
If you realize that you have a bad habit of texting and driving, you can work toward breaking it using a driving safety app. As a bonus, many of these apps will pay you either cash or rewards to keep your eyes on the road.
The following are nine apps that work in different ways so that you can choose the ones the best fit your needs:
OnMyWay
OnMyWay doesn't just reward you for driving safely, it will also reward you for sharing the app and encouraging your loved ones to drive safely as well. You can receive $.05 for every mile you drive without texting and redeem the amount for cash cards, gift cards, and other rewards. When you refer friends who also use the app, you will also receive $.02 for each mile they drive safely. Bonuses are also available. You should know that the "on app" money doesn't equal "real-life money" (which will amount to about 10% of what you earn on the app).
Safe2Save
Over 650,000 drivers use the Safe2Save app on a daily basis. This app was inspired after a driver lost their life when texting and driving at a College station. The developer of the app, Marci Corry realized that she was also guilty of using her phone while driving and set out to change her ways, inspiring others to do so. To use the app, drivers launch it when getting into their cars, then collect points for future rewards (for specific businesses) once they reach their destination without using their phones.
Down for the Count
Down for the Count is a passive driving app with a twist. While the app won't pay you in cash or credits, they do allow you to track your driving for a sponsor. Typically used by teens whose parents want to ensure drive safely, the app's user can make an agreement with the sponsor that they will receive a gift card after a set amount of driving without using their phone. The app will track the progress, then let the sponsor know when the prize can be redeemed.
Mobilio
Those who love crypto are likely to love the Mobilio app. The devs have their own cryptocurrency that people can receive for driving safely. The company is working on ways where the currency can be used to either help pay for insurance. They are also working toward the ability to allow you to transfer the coin to an ETH wallet where it can be exchanged with other cryptocurrencies. The amount you will receive will fluctuate depending on the value of the coin.
Miles
Miles doesn't just reward you for driving safely, it will also reward you for walking, biking, commuting, sailing, and seemingly any other way you move through physical space. As you travel, the app will automatically track every mile, gathering up points that you can redeem for future rewards. The app works with several well-known brands including Amazon, Walmart, Garmin, Acorns, and LEGO.
SafeDrive
The SafeDrive app will register when your device starts moving at a speed greater than 6 miles per hour. Once you have reached your destination and the car has slowed down, you will receive a message offering you points for your journey. After you have earned a specific number of points, you will be able to turn them in for products or services.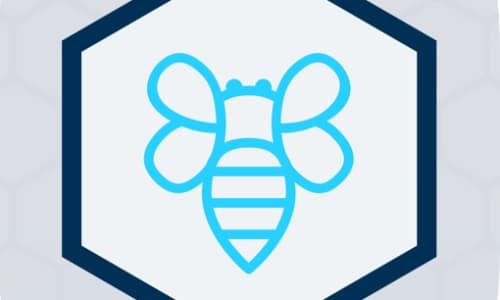 Drive Beehive
Drive Beehive is similar to Down for the Count in that it pairs drivers with sponsors. Whether you need more accountability or you want to entice someone else to stay safe, you can use this app to set up specific rewards that can be collected if a driver doesn't use their phone while traveling to their destination. The app is there to ensure accuracy so that the sponsor knows the driver stayed true to their word.
LifeSaver
Using the GPS on your phone, LifeSaver will lock your phone when it senses that it is in motion. It can be customized to send messages to people trying to reach the driver to let them know that the person is driving and will contact them when they have reached their destination. The app also allows parents or sponsors to set up monthly rewards that will be handed out due to good driving. It can drain your battery and use data.
DriveSense
If you use Esurance, you may be able to score a discount on your car insurance by using the DriveSense app. In addition to saving you money, this app can also give you valuable information based on your personal driving style that can help you become a better driver and potentially save your own (or someone else's) life. This data will include detailed trip stats, weekly recaps of how you have driven, and feedback on whether you are speeding or braking faster than you should.