What Skills Do You Need to Write Book Reviews for Cash?
There are several skills you may need in order to find work as a book reviewer. Here are a few of them:
Passion for Reading

While obvious, it is important to note that even with getting paid, you won't be able to live off of reviews alone. You are expected to read a book and review within a specific timeframe. More often than not, the time you spend on the project will yield a very low return when faced with the number of hours you worked.

Interest In New Material/Artists

You must be open to reading material that isn't "mainstream" or by your favorite author. While you'll often be able to select your favorite genre, if you don't like stepping out of your comfort zone, you might find the work tedious, which will ultimately reflect in a poor review.

Attention to Detail

You need to remember which aspects of the book you liked/didn't like for the review as well as give your overall opinion about it.

Writing

You need to have strong spelling and grammar skills (Grammarly can help with that). You will, most likely, need to include samples of Book Reviews that you have written before you are hired as a freelancer.

College Degrees

While most often, you won't need a college degree to work as a book reviewer, there are a few places online which encourage it.

Other Reviews

As stated in "writing," you should have some book reviews under your belt. You can start out with programs that don't pay monetarily but give you the books for free to build up a decent portfolio.
How Much Can You Earn From Reviewing Books Online?
Most companies and magazines will give you the book for free. Several will offer you compensation as well, ranging between $5-$100+ per book.
Online Sites That Pay You To Review Books
Here is a list of online sites that will pay you to review books. While all of them will give you the book you are reviewing for free, some won't pay you monetarily. Check sites not currently looking for readers often to get your foot in the door when they recruit again.
1. Any Subject Books

Any Subject Books occasionally freelance new writers (at the time of this writing, applications are closed) to write honest reviews about specific books. If accepted, you'll be asked to work on a book-by-book basis. They will contact you with the title and short synopsis of the book. If you aren't interested in it or don't have time, you can pass and wait for the next one.

In the event that you are offered a book, you're interested in, you will read the book, then write an honest, heartfelt review. They are not interested in generic/copied responses. The author will have the rights to use your review, but they won't be able to alter it.

How Much Can You Earn From Any Subject Book Reviews?

Pay will vary book to book. Longer reads will earn more than shorter reads.

2. Bethany House

Bethany House is a Christian-based publisher that requires their readers to own and operate their blogs. Reviews for their books would go on your own blog and be at least 75 words long. You would also publish the review to Amazon, Barnes and Noble, or another major online book store.

They offer both nonfiction and fiction books for review monthly. Readers will get a free copy of the book they are reviewing. Opportunities come at a first-come, first-serve basis.

How Much Can You Earn From Bethany House Reviews?

You will receive a free book and no additional compensation.

3. Book Browse

Book Browse is an online review website where readers read and review a book before it is released. They specialize in young adult and adult fiction and nonfiction.

To become a freelancer for Book Browse, you must be fluent in reading in writing English and submit good reviews with your application that are at least 300 words long. Each freelancer tends to review and write an article once per quarter but may publish more often if books are on demand.

How Much Can You Earn From Book Browse Reviews?

You will receive a free book and compensation based on the review.

4. Booklist Online

The American Library Association publishes a book review magazine called Booklist. Their website, Booklist Online offers more than 200,000 book reviews aimed at readers and librarians.

As most of their work is done by in-house writers, there is limited work for freelancers. When they do outsource they pay between $5-$15 depending on what is published. They do not accept unsolicited work.

To apply for work, you must write the specific editor in charge of the genre you wish to write for. Each is listed here with their contact information. It is a good idea to become very familiar with their work and their publish-style before contacting them.

Most of the reviews must be fewer than 175 words, though exceptions are occasionally made that will allow a reviewer to write 225.

How Much Can You Earn From Booklist Online Reviews?

You will be paid $5 for rejections, $5 for appended YA recommendations, $12.50 for blog posts, and $15 for book reviews.

5. Book Look Bloggers

Book Look Bloggers is a Christian-based company is currently having its site redone, but when they are operational, they trade books for reviews. In order to be eligible to receive a book for free, you must agree to publish a review that is at least 200 words long on your website.

How Much Can You Be Paid From Book Look Reviews?

You will be given a free book (no additional compensation).

6. Chicago Review of Books

Chicago Review of Books celebrates many new books that are produced by more than 125 Chicago publishers. They seek out honest, thoughtful reviews that are well-written. If you have a love for Chicago and books, this may be the platform for you.

How Much Can You Earn From Chicago Review of Books?

You will be given a free book (no additional compensation).

7. Kirkus Reviews

Kirkus Reviews is an online magazine and blog that covers book reviews (nearly 10,000 per year) as well as information for writers. While they mostly like to work with self-published writers (who are also their target audience), if you are an avid reader and can show them your writing skill, they may hire you as a freelancer.

After they have assigned a free book to you, you will have two weeks to read it and write the review. To apply for work, you will need to email their editor. The work on titles that are published in English and Spanish, so this is the perfect site for native-Spanish speakers or those who are bilingual.

How Much Can You Earn From Kirkus Reviews?

You will be given a free book, plus varied compensation.

8. Moody Press

Moody Publishers request that their reviewers review their books on their personal blogs and on a major online retailer (such as Amazon or Barnes and Noble). If you are selected as a reviewer, you will be able to browse their available books and read on at a time.

The books will be mailed to you and you will have roughly 2 months to read the book and submit the review. Most books offered by Moody Press are Biblically based.

How Much Can You Earn From Moody Press?

You will be given a free book (no additional compensation).

9. Net Galley

Net Galley works with book lovers such as librarians and bloggers to read and review books online. While you can connect your blog and other accounts to your profile, know that any reviews that you make for Net Galley is primarily in support of the author reviewed.

How Much Can You Earn From Net Gallery?

You will be given a free digital book (no additional compensation).

10. New Pages

New Pages is an online magazine created for writers and readers. While they will hire reviewers who are good writers, they are a bit picky about receiving negative reviews. They like most of their content to be positive.

How Much Can You Earn From New Pages Reviews?

You will earn a free book (no additional compensation).

11. Online Book Club

The Online Book Club clearly stated that you will not "get rich quick" from reading and reviewing books, but it is fairly simple to sign up for their platform and start your first job. Once you log-in, you'll be able to set up your preferences for the formats you are willing to read, then you'll be able to browse books and other reviews.

You won't be required to lie about what you thought of the book. Writers and publishers know that they are paying for honest reviews. That being said, don't select books outside of genres you don't particularly enjoy or don't have much knowledge in as you won't be the target market for that book.

How Much Can You Earn From Online Book Club Reviews?

You can earn a free books and up to $60 per review after your first review (which you will not be paid for).

12. Publisher's Weekly

Publisher's Weekly is an online book magazine that covers a vast amount of information about the publishing world. They often publish reviews in a broad range of genres. Each review is approximately 200 words.

To apply as a book review freelancer, check their site often (or sign up to be emailed directly) to see if they are hiring. They often hire for many other positions within the publishing industry as well. Make sure to have your resume and portfolio ready before you apply.

How Much Can You Earn From Publisher's Weekly?

You can earn free books and compensation based on the review.

13. Story Cartel

While Story Cartel's website is still in development, they plan to trade free books for honest reviews. They plan to have books in several different genres.

How Much Can You Earn From Story Cartel Reviews?

You can earn free books (no additional compensation).

14. My Reader Rewards Club

My Reader Rewards Club (formerly Tyndale Blog Network) is a points-paid site that will essentially trade you books for reviews. You earn points by writing reviews for various sites, inviting friends, subscribing to their newsletter, and having a birthday. You can then trade those points for new books. Most books on this site are Biblically based.

How Much Can You Earn From My Reader Rewards Club?

You can use points that you can use toward new books (no cash).

15. The U.S. Review of Books

The U.S. Review of Books takes pride in finding qualified reviewers for their platform. Their reviewer list holds an impressive who's who list that contain authors, editors, and college professors. When applying to with this contact information, make sure to list all of your related credentials, sample reviews, and two professional references.

After you are accepted, you will be assigned titles based on your skillset and in your desired genres. The platform is paid by authors and publishers who want their books to be reviewed professionally. While they have various plans to offer, most reviews should be between 250-300 words long.

How Much Can You Earn From the U.S. Review of Books?

You can earn free books and the reviewers will be paid an undisclosed amount on the 5th of each month.

16. Women's Review of Books

Created by Wellesley Centers for Women (at Wellesley College), the Women's Review of Books is a publication that showcases books written by and about women. They have been producing content and helping female writers since 1983.

While this is the most lucrative gig on this list, it also requires its reviewers to have a strong resume or portfolio. They typically hire freelancers who are highly experienced journalists or academics.

When applying on this page, make sure to include a paragraph about your credentials, a single line about the genre you are interested in, and a short sample of a published review. Emails that do not meet these guidelines will not be responded to due to an influx of applications.

How Much Can You Earn From Women's Review of Books?

You will be paid $100 per review.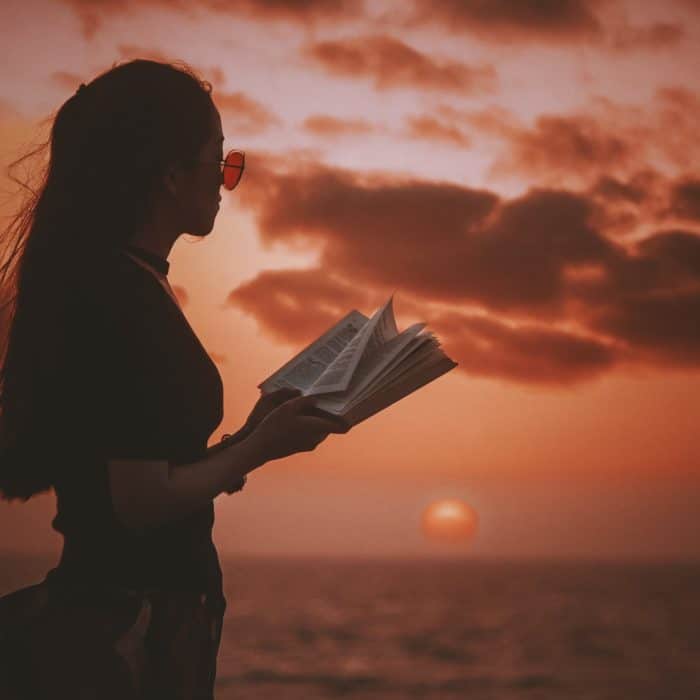 Other Places That You Can Look For Review Work
You may occasionally find work on an online job board such as Upwork. You can search for jobs or add "Book Reviewer" to your profile so that others can search for you. It is a good idea to detail your profile as much as you can and link to other reviews that you have done.
Browse job boards designed for freelance writers (such as Contena) as well. While most job postings will be targeted at writers, you may occasionally find a few postings for review writers as well.
If you don't care about compensation and want to network with other readers or reviewers, check out this ultimate list of review sites. You'll never have "nothing to read" again.