While you may need other specialized skills to get the job, communication is a skill that can carry to any occupation. This post will cover several things you can do to build your communication skills so that you can maximize your opportunities.
How to Build Written Communication Skill
Writing is a skill that is developed over time. While some people will naturally love it more than others, the art of conveying thoughts and ideas over text will need to be practiced in order to grow progressively. Here are a few things you can do to better your writing techniques:
Read a Lot

The act of reading will teach you the way that others have formed words. Over time, you will find styles that you like and admire and you will begin to imitate those styles naturally. Continue to read to hone your communication skills overall.

Research the topic you need to write about. Seeing what others have written about it may give you inspiration for your own writing. It will also give you an idea of how you can improve on the knowledge that is already out there.

Practice Proper Grammar and Spelling

Practice using proper grammar and spelling even if you are only messaging your friends. The more you practice, the better you will become at noticing your mistakes and fixing them on the fly. You can also use an extension like Grammarly that will help you catch several errors and improve your writing overall.

Use Outlines

To keep your thoughts organized on the page, create an outline ahead of time that will cover everything you want to express in your writing. Not only will this help the reader understand your message more, but it will also be easier for you to write and you won't have to worry about forgetting anything along the way.

Proofread Before You Send

Before you send an email or another form of written communication, proof-read it first. Did you make sure to cover everything you needed to say? Does the tone sound right? What questions would you still have if you received the letter?

Reading your work will let you see things that you would have missed when you first wrote it. Creating a practice out of reading your past work will help you be more aware of what you are writing in the future.
How to Build Verbal Communication Skill
Many jobs require you to talk on the phone, communicate with co-workers or customers, or even give presentations. If the thought of speaking to other people intimidates you, there are a few things you can do to improve your verbal communication.
Record or Film Yourself

Record or film yourself when your practice for a speech or communication. When you watch the material on playback, you will be able to point out things in which you can improve. Make a list, practice again, then refilm yourself. Over time, you will be able to catch things and improve.

Develop Your Sense of Humor

While there is some natural talent to humor, it is actually a skill that can be honed. Everyone can find a way to increase their personal style of being funny, which will help them connect with people in new ways. Practice the art of humor to develop these skills, but remember to read the room to know when you should abstain.

Learn to Speak Based on Notes

Instead of writing out your speech word-for-word and relying upon the document, practice speaking from an overview of notes. While this will seem awkward at first and you may stumble around a bit, as you improve, all of your spoken communication will improve as well.

The more you understand your topic, the easier this will be, as you will be able to pull from a large database of knowledge within your mind. Not only should you spend time practicing your communication, but you should also continually research your field of expertise.

Join Toastmasters

Toastmasters International is an organization where people get together to practice public speaking and improve their communication skills overall. There are many clubs available globally that meet at a variety of times. While there is an annual dues fee, most clubs will allow newcomers to visit a time or two before joining.
How to Build Listening Skill
The art of communication is more than just writing or speaking for yourself. It is also learning to understand and acknowledge what others are saying so that you can act upon it. Listening is a form of communication that nearly everyone can improve. Here are a few ways you can work to increase this skill:
Engage with Others

In practice, reach out to your friends and family. Ask them questions, then listen to what they have to say. Try to not think of your response to them. Instead, focus on their words and their meaning, then ask them follow up questions for more information.

As an extra challenge, ask someone for their opinion about something when you know that it will conflict with your own opinion about the topic. Again, don't interrupt or rebuttal their statements. Merely listen and continue to ask questions to learn more about their thoughts on the topic.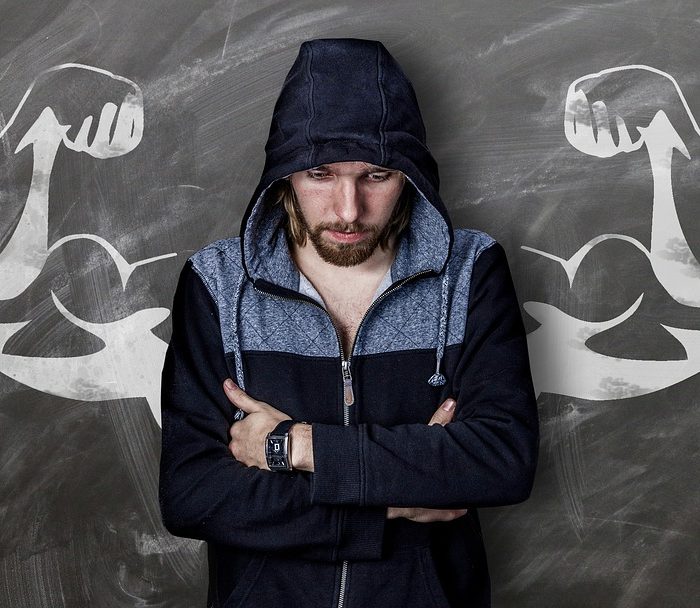 How to Build Non-Verbal Communication Skill
There have been many studies about communication, and it has been concluded that non-verbal communication makes up for 70-93% of total communication. Understanding how your audience perceives your message will help you communicate more effectively.
Watch For Others' Nonverbal Cues

When you are speaking, be aware of the signals someone is sending you. Do they look bored? Maybe you need to hurry through a dry part of the presentation or find a way to engage with them. If they look stressed or in a hurry, ask them if there is a better time for you to speak.

Pay Attention to Your Cues

Pay attention to your own cues. When working with others on a professional level, you need to be open to listening to what they have to say. Stay relaxed and smile as you listen. Nod your head if you understand what the other person is trying to convey.

Continually practice to improve your posture and avoid slouching. If you need help, consider purchasing a posture corrector that will train your body to maintain a healthy stance. Don't cross your arms or appear to look overwhelmed.

Make Eye Contact

Make eye contact with people while they communicate with you. While you shouldn't stare at them awkwardly, get used to looking people in the eyes in a genuine way. Eye-contact can seem uncomfortable at first for a lot of people, but getting used to it will help you grow in confidence and become a better communicator.
Tips for Improving Your Communication Overall
You won't be able to improve your communication skills overnight, but every step you take in the right direction will strengthen them over time. Here are a few things you can do to improve your communication skill:
1. Prioritize Communication

In order to learn to communicate, you must make it a priority. Continually practice it in your speech and writing. Try to use proper grammar even when you are texting your friends. Practice making speeches in front of a mirror. Do not let yourself become complacent.

2. Ask For Feedback

Regardless of the type of communication that you are trying to improve, ask for honest feedback from your co-workers or friends. They can point out what you did right and give you tips on how you can improve.

If someone doesn't understand what you have said or written, try to clarify in another way. There are several reasons why communication doesn't work from time to time, but people appreciate it when you take the time to work things out with them.

3. Stay on Point

Try not to over communicate. Learn to stay on point and keep the message simple. People value their time. Strive to give them value when listening to you or reading what you've written.

4. Wait to Respond

Whether you are responding in writing or verbally, take a few moments to think through your response before you speak. This process will become easier over time, and you will be able to do it more quickly. When you respond, speak (or write) clearly.