The accounts that the manager will use will vary depending on the organization and the target audience they wish to reach. Facebook, Twitter, and Instagram are generally used, but some companies will brand out and use Pinterest, Snapchat, TikTok, or other platforms. A manager will know how to communicate with each audience using that platform.
This post will cover how you can become a successful social media manager from home so that you can manage projects for a business on a flexible schedule.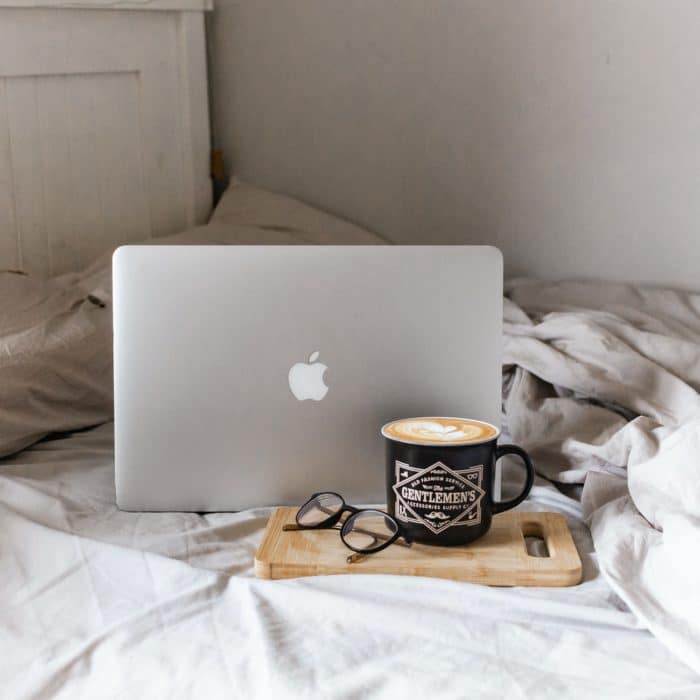 What Do Social Media Managers Do?
The primary role of a social media manager is to implement a company's marketing plan to the general public through social media platforms. They need to know how to quickly make changes periodically as the world of social media is constantly changing. Specific tasks of social media management include:
Engagement Tracking

Managers frequently track engagement on different styles of posts across social media channels so that they know what works best in future postings. Engagement will generally vary from platform to platform and data collected can help your marketing team design campaigns that will do well. Managers also keep track of social media campaigns through paid posts and influencer marketing. 

Post Scheduling

Good managers know when and how often to post to various platforms. Every demographic uses social media in a different way. Good scheduling will ensure that target customers will see the post at the best time.  

Customer Engagement

Managers often reply to questions or comments that are submitted to an organization's page or post. They must understand many aspects of the brand and know how to speak in its voice in a way where the audience will connect to it. Addressing concerns will help turn a casual viewer into a long-term customer.  

Marketing Support

While a manager may not be in charge of the overall marketing strategy or the visual designs, they can offer valuable insight into what will appeal to a target audience. Managers frequently work with the marketing or social media team to shape shareable content to improve their online presence. They can also work closely with an organization to help it discover its brand identity.

Keep Up with Trends

A manager must pay attention to things that are trending on social media overall. They can use those trends to find new followers that may actively engage with the company's social media accounts in the future. 
Good management will help drive customers to the company's website where sales can be made. 
How Much Do Social Media Managers Make?
The average amount a social media manager earns in the US is roughly $50,000 per year. They generally earn anywhere between $10 per hour to over $100,000 per year dependant on their experience and the company that employs them. 
What Skills Do Social Media Managers Need?
People who fill remote social media jobs will need to have several well-rounded skills due to the many tasks they need to complete. If you are interested in this job, look into developing the following skills:
marketing (digital and Traditional)

While you may not be in charge of the overall marketing plan (especially if you work for a larger organization), you should have a base understanding of digital marketing. As the social media "voice" of the company, knowing basic marketing strategy will make your posts stand out. You should also bear in mind that if you are working for a smaller company, you will need to handle a good portion of the marketing yourself, as well as keep up with social media trends to keep the company relevant.

Communication

As your job will require you to interact with people all day, you should have strong communication skills. You will need to learn how to share an idea in a capped character count, connect with users, and work out social media strategies with your employer/co-workers.

Networking

As a manager, you will need to network with other managers in your niche. While you may not want to work with direct competitors, collaborating with organizations parallel to yours is a great way to find new clientele or find ideas for improvement. It is also a good way to grow brand awareness or develop an online community that works with a wide variety of sites. This way responsibilities can be shared between employers.

Data Interpretation

You will need to have a strong understanding of what data you should look for and how to read it. This strong skill can set you apart from other managers who simply post and respond to comments. Identify posts that go viral and determine how they happened. Use that information to create stronger strategies in the future.

Platform Knowledge

Have a strong understanding of each of the various social media platforms you will be using. This will include each platform's typical users and how they engage with posts. Create content with those demographics in mind. Pay attention to trends and look into platform updates to keep up and surpass your competition. 

Writing

You must have strong writing skills to work as a social media manager. As most of your work will be done through written communication, your spelling and grammar should be superb. If you struggle, consider using an application like Grammarly to check your work and improve your content. You will also need to create engaging content to pot on social media channels that will act as either lead generation or for potential community growth.

Customer Service

A good manager will be able to connect with a company's customer base and make them feel valued. Clients are more likely to buy when they have an emotional attachment to a product or an organization. Managers will also need to work with customer complaints and concerns over various social media platforms, even if the client is angry and irate. 

Fast Learner

The world of social media is constantly shifting. A social media manager needs to be aware that what is working today may not work tomorrow. They need to learn to roll with the punches and find innovative ways to reach their communities. Digital marketing is an ever-evolving field. To keep clients happy, you will need to keep the company relevant and figure out how to develop social media content that will entice people to join your community.

Organized

Managers must keep to a social media schedule so that they can write their posts on time. They must check back periodically and know how to respond to each customer in a reasonable amount of time. Staying organized by having company information handy streamlines the process and gives the customer better service. 

Creativity

Good managers are creative. They find innovative ways to interact with social media communities and show the organization in a positive light. They are responsible for managing a community of people who will want to be both entertained and given more information about the business behind the account. Learning to pass that knowledge to them in a fun way will make your social media job that much better.
Do You Need to Have a Degree to be a Social Media Manager?
You may not need a degree to get a good job as a social media manager, especially if you can prove that you have sufficient skills with social media. You can develop these skills by using platforms or through online courses through companies such as Udemy or SkillShare.
That being said, degrees in marketing, public relations, or journalism could help in landing you a more lucrative position.
Where Can You Find Work as a Social Media Manager?
You may be able to find work from smaller, local companies that want to reach a broader audience or stay engaged with their customer base. If you can pick up 5-6 local clients, you could earn a reasonable amount monthly. You can also sign up on many of these sites to be pinged with their latest job alert. This can often make finding paid social media work in your job search a little easier.
Best Websites to Find Social Media Management Jobs
You can also look for work on job boards such as Indeed or FlexJobs or look for virtual assistant home jobs. There are always new employers looking for remote help, not only to manage their Facebook account but for understanding social media as a whole.
Similar Jobs to Social Media Management
If you aren't ready to be a social media manager, you may be able to find work as a social media moderator. These experts scan pages for posts that need to be deleted, respond to simple customer concerns, and do other related tasks. If you are interested in the marketing aspect, look into becoming a social media marketer.