Skills Needed to Become a Test Knitter
To become a knit tester, you should have the following skills:
Practical Understanding of Knit Technique and Theory

Let's face it. As a test knitter, you will be knitting! If you are a beginner, this may not be the side hustle you need. You should not only have a strong understanding of what knitting terms mean, but you also need to put them into practice to create a good design.

Attention to Detail

Good test knitters pay careful attention to the pattern and consult it often. Not only will this ensure that they create the pattern correctly, but they will also be able to find errors in the work and can give back better data to the designer. As a test knitter, pretend to know less than you do and don't make the assumption that future knitters will understand basic instructions the way that you do. Always check your gauge by knitting a swatch. Your job is to ensure that the final product will look and fit correctly.

Communication

Don't be afraid to ask questions, work with other test knitters, or make copious notes about the pattern for the designer. Take pictures, draw sketches, and do whatever you can to point out how the pattern can be improved.

Reliability

Knitwear designers are dependent on their test knitters to finish their projects on time and give them feedback before publication. While unexpected events may occasionally come up, test knitters do need to ensure that they can meet the deadline or communicate with the creator about any issues they have in meeting it.

Trustworthiness

Don't try to steal the pattern or plagiarize parts of it for your own designs. Be trustworthy and dependable and you'll likely get more work in the future.
What Do Test Knitters Generally Earn?
Many test knitters work for little (or no) actual funds. In exchange for their services, many receive "free" patterns or yarn. Test knitters with a lot of experience and who do a superb job can often charge for their work and receive compensation. They are generally paid on a project basis (not an hourly wage).
Create a Knitting Portfolio/Resume
Despite test knitters often working for free (or very little), there is actually a lot of competition for jobs. To get your foot in the door, create a knitting portfolio/resume for yourself that you can quickly share with a designer when applying for work. Here's what you should do:
Create An Account on Ravelry

If you haven't already, create an account on Ravelry.

Upload Projects

Create individual posts for projects you've created. Input as much detail as you are able about the materials you used and how long it took for you to complete the project. Write out the sizes that you created. Add several attractive photos for each knitted piece. Continually add projects to your board as you finish them. If you aren't working for a designer, find patterns with new techniques that you can master. The more you know, the more likely you will be selected as a tester.

Detail Skills

On your profile, write out the knitting skills you have mastered and those of which you are currently working. Designers can see if you are a good match from this list before offering you work.

References/Recommendations

If you have worked with designers before, ask them for a reference or recommendation that you can add to your profile. Even if you haven't worked for a designer, you can ask knitter friends to recommend your skill (if you have it) or ask people for whom you've knit items to comment on what they like most about their gift.

Social Media

Create accounts and join groups with other knitters. Help others with questions and frequently post pictures of things you've created. The larger you can build your network, the more likely you are to find work – especially if the designer can see they may get free advertising through your posts.
Where Can You Find Test Knitting Gigs?
You may be able to find test knitting gigs at the following sites:
Local Knitting Shops

Spend time at your local knit shop to make new friends and connections. If they have knitting groups, join them. Network with other knitters. A few will often be designers or know designers who may be looking for people to help test their patterns.

Knitting Forums

Frequent knitting forums (such as the Knitting Subreddit) to see if a designer posts a call for test knitters.

Fiverr

Fiverr is a freelance marketplace where people advertise their skills so that others can purchase services through them. You can upload your images and set your own pricing.

Twitter/Facebook Pages

Follow your favorite knit designers' social media accounts. Frequently network to connect with other knitters and designers. If they post a call for help, respond with you knit resume

Ravelry/Crochetville

Search the forums on Ravelry and Crochetville. Follow designers on these sites and keep track of their typical schedules. Connect with others and build your portfolio so that eventually they are seeking you out (instead of you seeking them out).

Fiberly

Cynthia Bartz of Fiberly saw the need for a place specifically for designers and test knitters to connect. Look through the available job postings to find work.

Laine

Apply at Laine Magazine, which is always looking for new test knitters.
Pros and Cons of Being a Test Knitter
Pros of Being a Test Knitter
Here is a list of benefits that test knitters can look forward to:
Crafting

Test knitters are able to complete crafts with an additional purpose in mind. They know that they are ensuring that a pattern will be good for many knitters in the future.

Work From Anywhere

When working as a test knitter, you can work from anywhere they can transport the project. This makes it the perfect side-gig for people on the go.

Connect With Like-Minded Crafters

Many test knitters network with other crafters and forge life-long friendships with like-minded people.
Cons of Being a Test Knitter
There is only one real drawback of being a test knitter, but it is a large one: most test knitters don't get compensated monetarily. People who work at test knitters generally do so for the craft, the collaboration, or because they love to help others.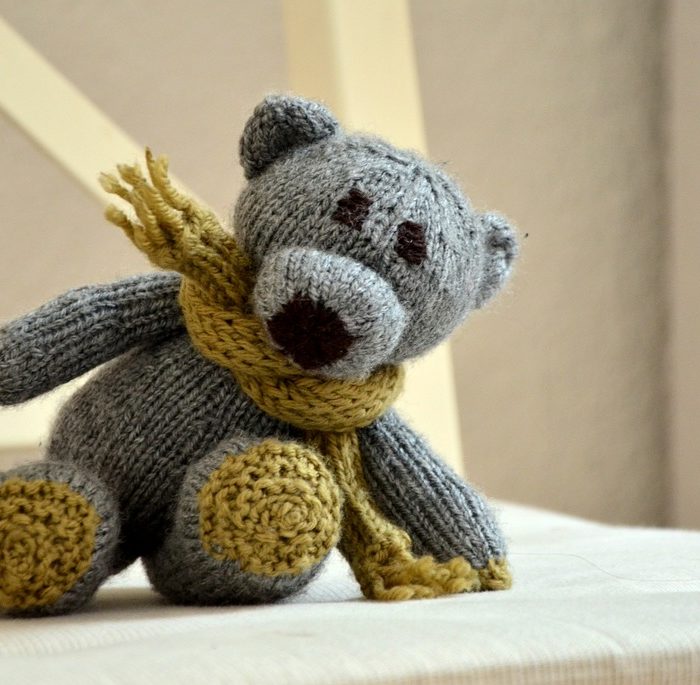 Similar Home Income Opportunities
If test knitting isn't for you, but you want to explore other ways knitters earn extra income, look into knitwear design or tech editing.