In this post, we will look at what a virtual organizer does, how they find clients, what sort of skills they need, and how they can find proper training.
What is a Virtual Organizer?
A virtual organizer is a professional organizer who performs their job from home. They view pictures or video (sometimes live) of a person's house or office, then suggest how to improve the area with tips and techniques on how to downsize, declutter, or rearrange to save time.
Clients who want to save a little time or money will often choose to hire a virtual organizer over a professional organizer. They don't have to pay for travel expenses and you can often complete each session in less than half that time as a professional organizer.
What Does a Virtual Organizer Do?
In addition to viewing photos and videos about a person's home and giving them ideas on how to organize, a virtual organizer will set up ongoing plans for success. They will meet with the client over the course of several weeks (or months) as the client declutters or reorganizes their space. A virtual organizer will assign homework and keep the client accountable to complete each task.
Some virtual organizers specialize in a specific field such as Feng Shui or organizing for a child with special needs. You may need to study for and receive additional certification in order to show that you are a professional in that specific niche.
How Much Can a Virtual Organizer Make?
Organizers, in general, tend to earn between $30-$80 per hour. Virtual organizers tend to make a little less as they don't visit homes in person. You can charge based on your experience and time. Some make a lot more if they have built up a reputation and a strong skill base.
It is a good idea to not post your prices publicly. This way, you can raise them for new clients when you believe that the time is right. Many organizers will start with a lower price as they build a clientele and master their field of expertise. Once they have a few references and testimonials, they can raise their prices for new clients.
Some organizers also earn a little extra money in other ways: by writing a blog or book about organizing, releasing a YouTube channel, creating custom cleaning products, and more. Not only can these things help you earn a little extra passive income over time, but they will often point back to you as a brand, enticing people to want to pay you to be their personal virtual organizer.
What Skills Do You Need to Be a Virtual Organizer?
In order to become a virtual organizer, you should have a strong understanding of organizational processes, good communication skills, and a desire to help people.
Organizational processes

While this may seem obvious, it is a good idea to niche into a specific area of expertise (such as organizing an office for productivity or a specific style such as Feng Shui). Not only will this give your clients more clarity on what they want, but you will be able to charge more for your services.

Solid communication skills

You need to be able to clearly explain to your clients what they need to do in order to clean up or organize their space. They will likely have questions that you will need to answer. You may have to also navigate some emotional conversations as people grow attachments to their belongings. In some cases, you may need to gently urge them to seek out help from a licensed therapist.

Desire to help

Even if you know all the right answers, people tend to notice if you truly care or not. If you don't have a desire to help, your clients are less likely to connect with you and finish their projects. Even though they are the ones required to do the organization, they may give you a bad review for their lack of success.
Where to Be Trained as a Virtual Organizer
There are many courses you can take that will help prepare you to become a professional organizer. They will walk you through everything you need to know including how to market yourself to find new work. Here are just a few: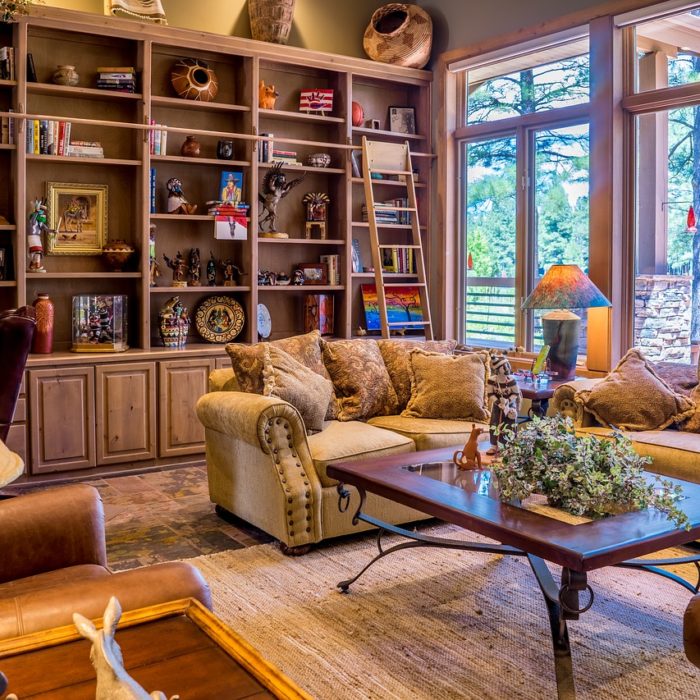 Pros and Cons of Being a Virtual Organizer
As with all professions, there are several things you should consider before you become a virtual organizer. Even though there are numerous things that make the job ideal, there are some things that can be trying from time to time. We have sorted some of the top pros and cons for your consideration.
Benefits of Being a Virtual Organizer
There are several benefits of becoming a virtual organizer. Here are just a few:
Work from anywhere

As a virtual organizer, you can work from the comfort of your own home or take your work with you while you go on an extended vacation.

Offer short sessions

When you are doing shorter sessions, you can have more clients or work very part-time. You will be able to work on your own time schedule, giving yourself the freedom you need to accomplish other things in your life.

Make a Difference

If you enjoy helping people, you will find that you can make a difference in peoples' lives by helping them clean up or organize their spaces. You will be able to help them set up new systems that will help save them time and live more freely.

Work with anyone

While professional organizers must work with people in their area or charge travel expenses, virtual organizers can easily work with anyone in the world with an internet connection. You may be able to expand your reach far greater than just one area.
Cons of Being a Virtual Organizer
There are a few things that make being a virtual organizer a bit difficult, such as:
Unmotivated Clients

Some clients don't actually want to do the work. While they may want things in their home or office to be organized, they don't want to take the steps to actually perform the tasks. These clients can either be difficult to deal with or demoralizing.

Unrealistic Expectations

Clients may have unrealistic expectations of what you can do and offer. They may have seen what virtual organizers do on television and are not prepared for the dedication needed to complete each task. It is your responsibility to make sure they understand what you can and can't do.