As an Instacart shopper, you will be responsible for selecting sale items and finalizing the total price of your customer's order. The prices at which you buy groceries directly affect how much money you can earn as an Instacart shopper. It is important to note, however, that shoppers are paid out for each grocery item they purchase no matter what the original price may have been before it went on sale.
When a customer orders groceries from Instacart they have the option of going through a pre-selected list of items or adding their own choices to their cart. Instacart, however, will always include a default selection of sale items which can often increase your total order value and result in bigger tips.
Being an Instacart shopper means you get to choose when and where you work, but also can earn some pretty decent money. Here are some helpful tips for maximizing your earnings as a shopper with the Instacart service.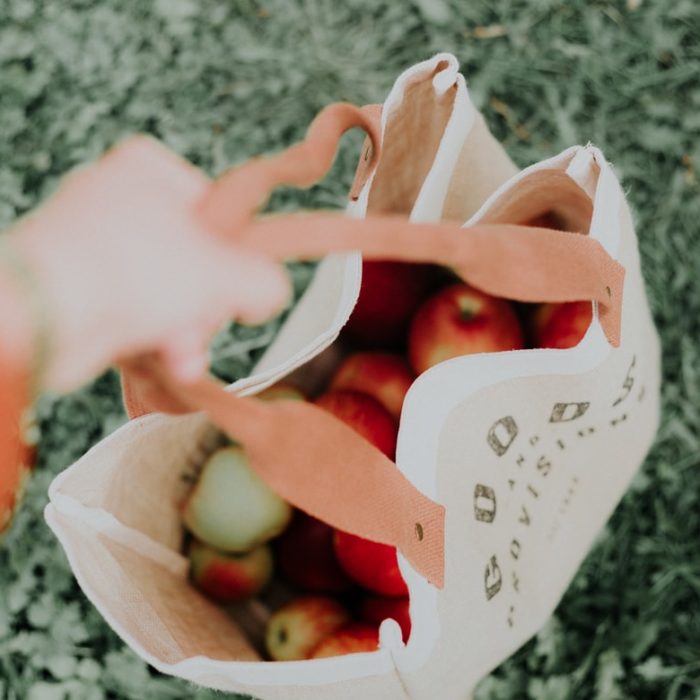 How Much Does Instacart Pay Shoppers?
Instacart shoppers make on average $20 per hour. This includes received tips which make up around 10% of the average order. Unlike other delivery apps, Instacart gives its shoppers 100% of the tips meaning that earnings can be more lucrative if you have great customer service.
It is worth noting that due to the tipping structure of the platform the location you work from can greatly affect the amount you earn. If disposable income is high, people will be more likely to pay larger tips as a whole. For example, if you are working doing deliveries out of Silicon Valley you can be expected to earn substantially more than shopping for people in West Virginia.
Another factor is the distance between shoppers. It is reported that Instashoppers are often suggested to take jobs that require driving 20-40 miles away which would drop your amount earned substantially.
How Does Instacart Payout Its Employees?
Full-time Instacart shoppers receive their wages directly deposited to a checking or savings account every week. Full-service shoppers may use Instant Cashout, a rapid transfer to a debit card, to get their money sooner. You can start using Instant Cashout after making five transactions.
Instacart shoppers are not employees of the company, they are considered to be independent contractors who act as their own business. This means they must use their car and provide their insurance when delivering orders. Shoppers also have to purchase or rent shopping bags, buy or lease a scanner device, and pay for the groceries themselves.
How Many Hours do Instacart Shoppers Work Per Week on Average?
Instacart shoppers typically work between 10 and 25 hours a week depending on their availability and their ability to move quickly through orders.  Some locations tend to have more full-time workers than part-timers so don't be discouraged if you don't get a lot of hours at first.   Just make sure you are putting in the hours that you do get and try to apply some of these tips for earning more!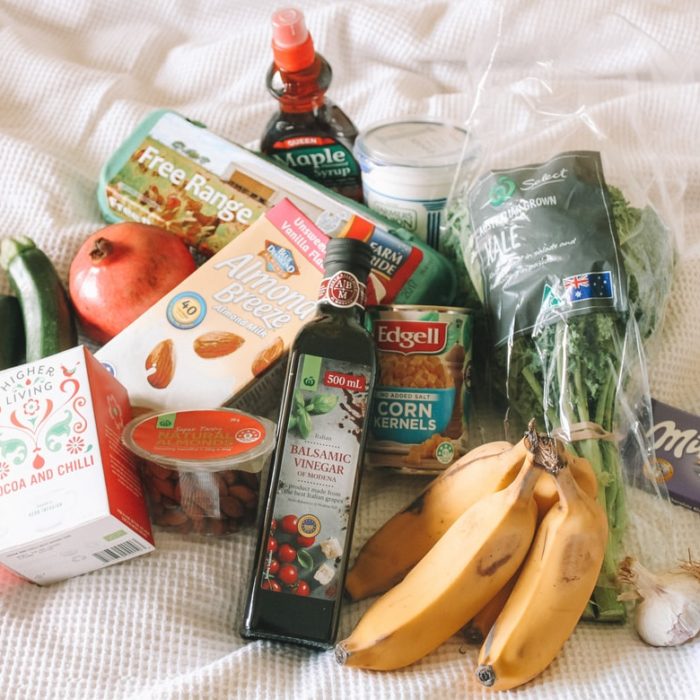 How Do You Maximize Your Instacart Earnings?
There are several ways to maximize your earnings as an Instacart shopper:
Work on the Weekends

Demand tends to be higher on Saturdays and Sundays due to all of the weekend activities people have going on so it is smart to avoid weekday rushes if possible.

Take Advantage of the Weekly Offers

Instacart has a weekly offers section where shoppers can see all sorts of incentives for common items such as milk, eggs, bread, etc. If you find yourself getting stuck with orders that include these kinds of sale items then try switching over to another offer or wait until next week when there is likely to be something better available on the app.

Have Great Customer Service

A big part of being an Instacart shopper means knowing how to work the app, but also giving good customer service. People are more likely to leave bigger tips on better deliveries.

Download the Grocery Pal App

This is a little-known feature that allows shoppers to find out which items are on sale using their smartphones before they go shopping. As long as your phone's camera can scan barcodes you'll be able to see if any specific product is on sale or not at your local store. It can help save time and money when deciding between different brands or types of items so it might be worth checking out.

Get Yourself a Professional Grocery Shopping Bag

This is extremely important if you want people to take your orders seriously.  Get a basket or cart with a printed logo, add your design, or buy some vinyl adhesive labels from Walmart or Amazon. It is also important to have some sort of uniform so customers know who they are dealing with when they come out of their house.  Some Instacart shoppers have been known to wear aprons since our stores often wrap our fruits and vegetables in plastic.

Use Your Gas Money and Time Efficiently

When trying to maximize your earnings as a shopper you may be tempted to drive as far away from your home base as possible. While this can be perfectly legal it is important to factor in the cost of gas and lost time due to traffic jams or poorly timed orders that make those extra miles not worth it. If you are at the geographic limits of where Instacart will let you work it is often more beneficial to focus on one area and make higher earnings instead of driving across town for just a couple dollars more per hour.

Deliver Groceries Yourself if Allowed

This tip both helps Instacart save money and allows shoppers to earn more by completing their orders. If you happen to be close enough to an order that needs to go out it is always better if you just deliver the order yourself. Instacart shoppers are given access to the home addresses of customers so they can simply enter their address and bring them their groceries. This can be very rewarding because people tend to tip more when the shopper brings them items they need in person.

Make Yourself a Preferred Customer List

Many shoppers complain about getting readvertised orders or jobs where the customer cancels before a delivery happens. With a little bit of work, these sorts of gigs can be avoided altogether by building up your list of preferred customers who know what time you get off work, have a history of tipping well, and don't cancel on you at the last minute. You can create a simple excel spreadsheet with people's names and order preferences to keep track of this information over time instead of having to keep it all in your head.

Work for More than One Instacart Marketplace

A lot of Instacart shoppers do well by focusing on multiple markets or locations. It is often possible to add various cities for a few dollars more per hour which can help offset shoplifting, long distances between customer's homes, and canceled orders.  There have been some reports that putting requests from different marketplaces into a single order might result in lower tips so it might be best to just send out separate requests instead of grouping them unless they happen to be going to the same ZIP code.

Do More Than Just Groceries

Instacart is growing quickly and many people are starting to use the service for restaurant deliveries, alcohol/liquor delivery, flower deliveries through FTD, and more. If you manage to get yourself some good customers it can be very profitable to also deliver things that they need regularly instead of having them switch over to Postmates or other services that exist in your area.  This is why getting yourself some professional shopping bags might be necessary so customers know what you are bringing by their door!

Don't Overlook Special Orders

Special order requests seem daunting but the truth is most stores have people who regularly prepare these types of orders. Some stores like Whole Foods and Trader Joe's routinely deal with customers who want things like a dozen eggs or donuts without having to go into the store. Just ask one of the employees for help if you are not sure what might be available. If you can handle these requests they can become very profitable!

If You Do Your Deliveries Make Sure the Order is Correct

When you deliver someone else's order it can be easy to accidentally grab an incorrect item out of their bag. It is usually best to check all of the items in person before leaving so that mistakes don't happen as often as some shoppers have had some unpleasant incidents with customers upset about missing ingredients or condiments.

Look Through Your Past Orders

I would recommend finding some time to look through your past orders to see which customers you have a good history with. You can use this information to email them and inform them that you are back in their area or ask for feedback on your deliveries. This can also be helpful because some shoppers don't seem to get new jobs from older customers very often once they leave the service. Keep an eye out for people who regularly order things like paper towels, milk, hot dogs, etc as these types of items tend to make repeat customers who might need another grocery shopper or two for their order.
How Can I Find The Best Items To Buy?
To maximize your earnings as an Instacart shopper, it helps to have a good idea of what items are going to go on sale and when. Luckily, Supermarkets love putting certain items on sale for a limited time as a way of bringing customers into their stores.
With this in mind, there is no shortage of websites that focus solely on the latest supermarket sales. The best thing about these sites is how easy they make it to find all the local deals right from your own mobile device!
Instacart shoppers can also save money by using coupons and promo codes during checkout at many grocery store chains and wholesale warehouses such as Costco and Sam's Club.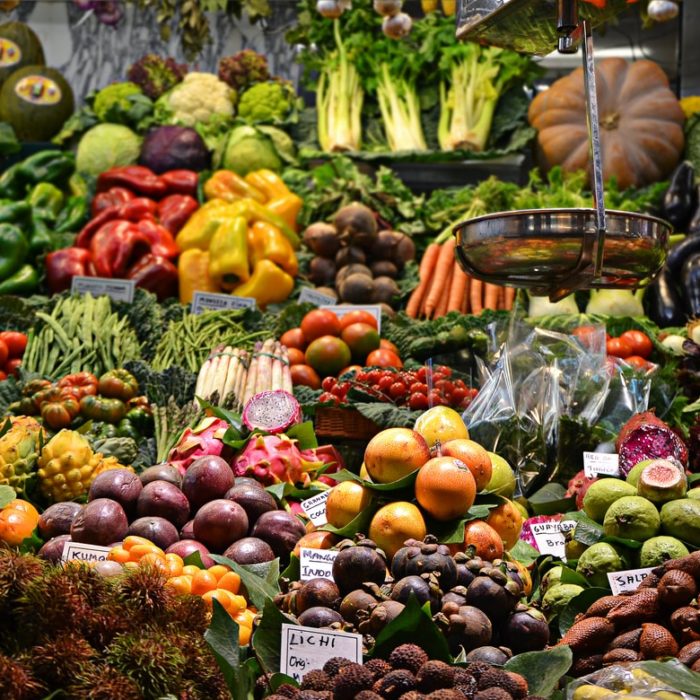 What Can Instacart Shoppers Do To Get Better Tips?
The only way to get better tips as an Instacartpper is to provide better service.
If you have a bad attitude or don't respect your customer's wishes, then you probably won't get tipped. This is pretty much common sense for any type of work so it should be no surprise to anyone that this also applies to being an Instacart shopper.
In general, people use the Instacart service because they are too busy or tired to make a trip to pick up groceries and want someone else to do all the hard work for them.
By keeping this in mind and providing the best service possible, you can improve how often you'll get tips and thus increase your earnings as an Instacart shopper.
Bonus Tips For Making More Money As An Instacart Shopper:
Go with the Flow

Instacart shoppers are encouraged to use the company's own shopping bags when picking up groceries for delivery which can help expedite the process.

Give Yourself Some Time to Breathe

Instacart works best if you don't try to rush through an order too quickly.

Be flexible with Your Hours

The more hours that you work, the more orders that come in, and therefore the greater your chance of making even more money. However, no one likes working at night or on weekends so make sure you take advantage of your free time as well!
Instacart is a great way to make some extra cash whenever you need it most.
The better job you do by providing awesome service, the better the tips.
Can You Earn Good Money on Instacart?
Instacart is a new grocery delivery service that has created several hundred jobs in the last year. If you're looking for part-time work, Instacart could be worth considering.
However, while some shoppers can earn $45 an hour or more on the platform, most aren't earning nearly as much if they are not planning and shopping efficiently.
This means your total earnings each week can vary greatly depending on how many hours you work and how fast you move through orders. However, it's safe to say that if all goes well then over time you should be able to make at least $20 an hour which is higher than the national minimum wage.
Frequently Asked Questions
What Pays More – Uber or Instacart?

Instacart pays more than Uber at the moment. Both can be fun and profitable if you utilize them correctly. I say use both as they're similar but different. It all depends on what kind of schedule you like to keep as to which apps you'll enjoy the most. Personally, I love working for both companies as it keeps things exciting and fresh.

Can You Make $100 Per Day With Instacart?

You can easily make $100 per day with Instacart. The problem is that it all depends on the hours and days of the week that you work and the distance you are traveling between jobs. Some customers will pay more than others which all factors into your total income each week.