This guide shows you step by step how to sell your crafts in a store, from meeting with a store owner to sell your products in their store.
Research Stores to Find The Right Collab
If you decide you want to sell your handmade items locally, there are a few steps you will need to take in order to find the right retail stores for collaboration. Here is what you should do in order to find shops where your items will stand out to customers:
Research Local Stores

Either visit the store in person or browse their products and services online. Do they sell items that are similar to what you want to sell? Do they appear to have space to showcase your items to potential customers without them looking too cluttered?

Contact the Store Directly

Once you feel like you've found a good match, it's time to contact the business owner directly. Make sure you include all relevant information about what you craft and why you think it would be a good fit for their brand. Be prepared to answer questions from the shop owners so that they understand exactly how much money they could make off each item sold.

Set Up an Appointment

After getting approval from both parties, set up an appointment at the location of choice. This way, you can see firsthand whether or not this particular place works well for your product line. Both parties will be able to ask each other questions to see the collaboration would be a good fit.

Sign a contract

When everything seems to be going smoothly, sign a formal agreement between the two parties. In addition to setting forth the details of the partnership, it's best to write down the expectations on both sides.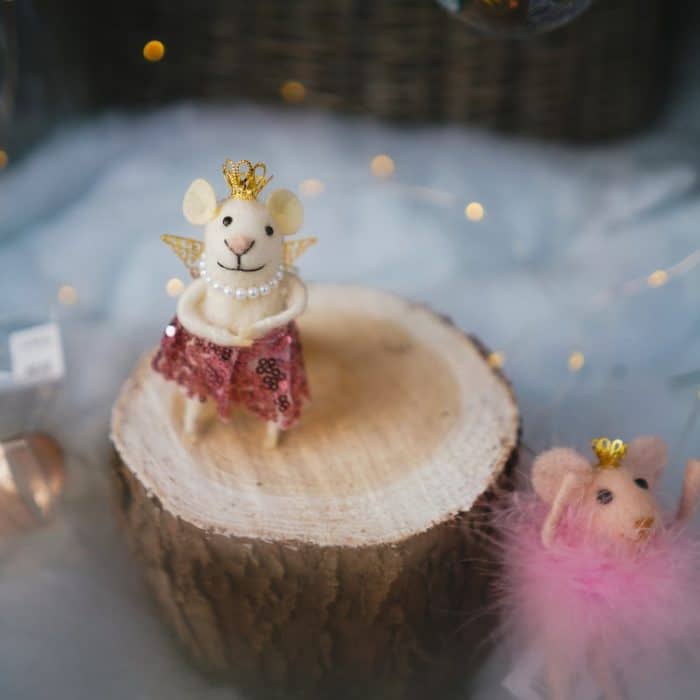 How to Pitch Your Crafts to Stores
When you meet with the owner to show them your handmade products, there are a few things you should discuss with them. It is important that you understand who their target customers are and to ensure that you have the same customer base.
If you can't bring your handmade crafts to the meeting, make sure that you can bring product photos so that they can see the types of items that you create.
Here is what you should do:
Step 1

Find out if they have space available for new handmade products. If not, ask them why not? You may be able to work something out with their manager or owner.

Step 2

Ask about any special requirements that must be met before selling craft items at their store. For example, some stores require all of their customers to sign up as members first. Others only allow certain types of products. Some places don't accept anything made from wood.

Step 3

Learn what you need to display with your products. Some shops will ask for a bio of the artist, whereas others will allow you to place business cards with your products so that potential customers can look up more about you and your handmade items.

Step 4

Ask about pricing. While some stores may want to purchase items from you for wholesale prices, many will want to work with you on commission fees, taking a portion of the sales off the retail price. You should also find out if they have a requirement for a minimum price on your homemade items. Some stores won't want to make space for products that won't make them as much on commission.

Step 5

Make sure you set realistic expectations. Many people think that once they start selling their crafts, sales will just magically happen. But it takes time and effort to build relationships with potential buyers. So, expect slow progress until you reach critical mass.

Step 6

Be patient. The best way to learn how to sell your crafts to local stores is through trial and error. Keep trying new ideas and see which ones work well. And remember, even though you may feel discouraged sometimes, persistence pays off.

Step 7

Have fun! Selling your crafts to local stores isn't always easy but it doesn't have to be stressful either. Just enjoy yourself while doing it. After all, you're helping others create beautiful handmade gifts for friends and family. That makes every day worth celebrating!
Alternatives to Selling in a Traditional Store
If you want to sell your handmade items in person, but you can't find a traditional store to work with, there are many other options you can try. Depending on the type of crafts you create and your overall business experience, one of the following options may appeal to you:
Craft Fairs

Look online to see if there are any craft fairs in your area. Many people who attend craft fairs go with the intention of purchasing handmade crafts for themselves or as gifts. Create a variety of products that you can showcase.

Holiday Markets

Many craft makers know that the holiday season is often the best time to sell their projects. People are looking for unique gifts to present to their friends and family.

Facebook Marketplace

List your items for sale on Facebook Marketplace. Write out full product descriptions to make it easy for customers to know if the item would work in their home. You should also post excellent photos that are taken in good lighting and show off your product well.

Consignment Shops

Consignment stores all operate a little differently from each other. Some will give you a designated space to have as your "own shop," whereas others will mix their sellers' items together. Most will take a consignment percentage from the total of your sales.
Selling Your Handmade Goods Online
Selling handmade goods to online marketplaces has become increasingly popular over the past decade. There are many reasons why people choose to go this route instead of going through traditional channels such as retail outlets or a gift shop. Some of these include:
Lack of Local Markets

You may not live near any retailers who carry your type of homemade crafts, or you may not like their business model.

No Contracts

You might prefer not to be tied down to a specific location. If a store wants you to exclusively sell with them, you may need to find alternative ways to sell your craft projects.

Set Your Own Prices

Selling directly to consumers allows you to set your own prices without having to worry about markups. There are a few things you need to consider when setting the prices on your handmade crafts, such as the price of the craft supplies, the time you spent making them, and any overhead costs.

Free Shipping

You can reach more potential buyers when you're able to offer free shipping. You should remember, however, that this means you will need to charge enough for your product to cover the additional shipping costs.
There are also several advantages to selling your handcrafted goods online. For example, you won't have to deal with high overhead costs associated with running a brick-and-mortar store. In addition, you won't have employees to pay benefits to. Finally, you won't have rent payments to make each month.
An online presence will also give you access to millions of customers that you wouldn't otherwise be able to reach. While an online business is a different ball game when it comes to running a crafts business, there are several times when it makes more sense.
The downside? If you've never sold anything online before, then getting started could prove challenging. However, there are plenty of resources available to help you learn everything you need to know.