It may sound difficult, but there are tons of ways on how to make money online or in your area. Not saying that it's easy, but it's possible. You just have to look into the right places.
There's no such thing as free money, however. Whether you like it or not, you have to work for it.
But it doesn't mean you can't earn extra cash fast. There are instances, though, when you can work a little bit and get that dollar rolling in. With the internet connection and the willingness to do it, you have the opportunity to earn money quickly.
We've put together a comprehensive list of how to earn extra cash quickly. Most are jobs you can do during your spare time. Choose which ones work for you, and maybe one of these will get you the hundred (or maybe more) bucks you need.
Ways to Earn Cash Fast
Whether you're planning to make quick cash online or offline, there are plenty of available options for you. All in all, we put around 30+ ways on how to find the cash fast. We divided them into five sections, as follows:
Side Hustles

You can typically set your own schedule and work your own hours in your free time. That being said, some side hustles are the hardest ways to make money.

Selling Stuff

You can sell some of the items around your home both in person and through online sites.

Building Passive Income

Passive income is typically hard to build at the beginning, but eventually, you'll have easy money deposited into your savings account.

Renting Out Your Property

If you have an empty shed or a spare closet, you can rent out this space for quick money.
Now, let's start on what we call side hustles. Side gigs are extra jobs people do to add to their income stream. It can be anything from walking your neighbor's dog to creating a brand new website.
In this day and age, there are a lot of opportunities that allow you to take on side hustles. It isn't just about working additional hours to earn more money. It can also become your full-time job if it's stable enough and you love doing it.
With almost everyone having an internet connection in their homes, side hustling doesn't require you to go out of your house. You can make money online. Or, if you want, you can still go out and take on side jobs.
Sign Up on Online Survey Sites That Pay You to Do Small Tasks

Let's start with the 'easiest' one: those ones that you can do right now. All you have to do is answer online surveys, watch videos, and browse the net. Easy, right?

Sites like Swagbucks, Survey Junkie, InboxDollars, MyPoints, and Opinion Outposts pay you to answer surveys. Depending on where you live, how old you are, and other factors, you may qualify for one survey but may not be in another.

You might've guessed by now that the pay isn't much. It won't be enough to supplement your income stream and honestly isn't a reliable side gig. But if you're looking to earn while you watch videos and instead of just regularly surfing the net, why not take advantage of it?

Other than being paid with dollars straight to your PayPal account, you can also earn cash backs, rebates, and gift cards which you can use with Amazon and other store partners.

Some online survey sites reward their users with a signup bonus. An example of this is Swagbucks that rewards its users with a $5 sign-up bonus.

Get Paid to be a Product Tester or Mystery Shopper

Companies are looking for people who can test their products and review them. Likewise, companies that develop new apps and games hire beta testers to test them out and find bugs and provide feedback. Some market research companies specifically pay people for these kinds of tasks.

Mystery shopping, on the other hand, requires you to go around shops and eat at restaurants to see how they are performing. There are agencies and groups of mystery shoppers around where you can join and become one. It's quick and easy money, too.

Do Errands

Sites like Gigwalk will help you find quick jobs in your area. You can get paid just by doing tasks. You can install the app on your phone and pick the quick jobs you want. By connecting your PayPal account, you can earn cash and then take up another job, if you wish.

You can also find jobs on Craigslist and Facebook. However, as these are sites that have a lot of traffic and the listings are not sorted out properly, you might want to look out for scams.

Shop to Earn

There are apps and sites that reward you with points just by shopping. Swagbucks (again) is one of these sites. If you shop in stores like Best Buy, Walmart, Old Navy, Macy's, and Amazon, you will get cashback. In other words, it's free money.

This works both, whether you shop online or purchase your needs in a brick and mortar store.

MyPoints, another site that rewards its users, give a $10 gift card upon signing up. Ibotta, on the other hand, is an app that gives cashback to its users simply by shopping. Then, if it's the rebates you're looking for, you might want to try out Rakuten.

If you're buying something, why not make money out of it?

Sell Your Services

Now, this isn't probably the fastest one on the list, but if you're lucky enough, you can get extra cash quickly just by offering services online. If you're good at something, better make money out of it.

Sites like Fiverr, Craigslist, and even Facebook can help you reach out to a few clients. You may want to edit short clips, design shirts, draw art, compose music, and write blog posts for a little cash. You can probably do this within a day or maybe within a few hours.

Are you good at retouching photos, making logos, or skilled at writing articles? Offer your services and let clients pay you. You may be surprised at how many people are looking for help in their business and how much they're willing to pay you. You can work on your own schedule, too. Best of all, you can turn this into a lucrative side business that will supplement your income.

Become a Delivery Person

Delivering stuff and food at people's doorstep is more common than ever. People love it when they don't have to go out to buy the thing they need or the meal they want to eat. You can take advantage of this and apply to become a delivery partner. If you have free time, you can make money through food delivery apps.

Food and grocery delivery are the most common options. Companies that hire delivery riders vary from one place to another. DoorDash, Postmates, and Instacart are some of the popular examples. If you have a bike, driving skills, and a license, this can be a good side job for you.

Teach

If you are an expert in (or at least knowledgeable about) something, you might want to try teaching. Teaching or tutoring can be in any subject or field of interest, from the English language to Math, to even yoga. You can set up a classroom at the comfort of your home or maybe even go to your student's house if they request so.

Of course, with the internet becoming an effective way to impart knowledge and information to others, you can utilize it, too. You may want to apply as a part-time English as a second language tutor. There are people in other countries that seek English speakers to teach them the language. One site that hires tutors is VIPKid, where you will teach children to speak English.

Another way to do this is by creating an online course. Yes, this may not be quick cash and it may take time for you to actually earn money. But, if you prefer to record lectures beforehand and not teach in real-time, this can be a good way to build your bank account and make money online.

You can of course offer your services on Craigslist or Facebook. Don't be shy to put up an ad. People are looking for someone to tutor them or their kids without the enormous fees. If your field of expertise is in other areas like music, crafts, and writing, there's a market for it, too.
Lend a Hand to Your Neighbor (Or Anyone in Need)
Doing chores and taking care of one's household can be pretty dull, tedious, and time-consuming. That is why many people would rather pay someone else to do it than do the tasks themselves. There is plenty of stuff you can do to earn fast money in your spare time.
Pet Sitting

Probably one of the most popular side gigs to do is to take care of someone else's pet, and in most cases, their dogs. A lot of people don't have enough time to take their dogs out for a walk, so they ask others to do it. And they will pay. In some instances, an owner may go out of town and need someone to take care of their pets. This is where you come in and take care of their pets while they are away. If you're a pet lover, this could be a good side job to do.

Cleaning Carpets

Are you good at tidying up carpets? Do you have a heavy-duty carpet cleaner? Is this task easy enough for you? You might as well as provide carpet cleaning services to others and get paid for it. Most people don't like the hassle of washing carpets, and they'd be a lot thankful if you do help them out with it. With pay, of course.

Yard Work

Another job that most people would prefer not to do is taking care of their yard. If this is an area you feel you're good at, why not make it your side job? You can get paid by mowing lawns for clients, trimming their grass, shoveling snow, raking leaves, or cutting trees.

House Sitting

People can be hesitant to leave their house alone when they're out for vacation or a long trip. House sitting is a side hustle gaining traction lately because many people are willing to pay others to look out for their homes while they're away. But then, house sitting can be compensated in two ways: money or accommodation. Your payment may just be free lodging for days, so you have to be clear on what you will get in the end before you take on the job.

Babysitting

Time and time again, parents look for some extra help with their kids. If you're good with children, this can be an easy job for you. Get paid by taking care of them for a few hours, or a few days.
For these side jobs, you may want to advertise on Craigslist or Facebook.
But the classic way of handing out flyers or putting up posters isn't a bad idea, too. People still look at them, and if you have time to spare and you've really decided on taking on these kinds of jobs, you can always hand out flyers and advertisements to people.
You can also knock on your neighbor's doors to see if they need any help. Who knows, they may really be in need of help and would be so glad that you took your time to lend them a hand.
Selling Things Online or in Person
Another great way of earning quick cash is to sell various things. Of course, this is a classic way of earning cash other than working for someone else. What are the best things to sell anyway? And where should you sell it? How will you market it to your customers? And how much money are you going to make here?
Knowing what the market needs and what's available for you to sell, is the first step to going into this kind of business. Let's check out the available options, one by one.
Sell Crafts and Artwork

If you have the artistic spirit, you may have wondered if you could make money from your crafts. Nowadays, you don't have to stand by on the street or mall to sell your stuff. You can now post on websites such as Etsy.

Etsy allows its users to sell handmade crafts. It can be anything from arts and collectibles to clothes. If you have the knack to create beautifully crafted gifts, souvenirs, or household decors, you might want to sell them.

Besides Etsy, you can also take advantage of social media platforms such as Facebook and Instagram. A lot of artists use their Instagram account to post their artworks, and hopefully, find buyers or clients who would pay for their work. You can also use these platforms to promote your art and sell it elsewhere. Whether you prefer to sell it locally or online, you have many options available.

Sell Your Belongings

As lots of things go online, you can also now sell your stuff on the internet. Amazon, eBay, and even Facebook can be great venues for that. You may be thinking you can only sell brand new products, but there is also a market for slightly used ones.

Do you have old books sitting in your house that you no longer need? Kitchen gadgets, house decors, or clothes that you don't use anymore? What about old games, CDs, or even phones that you want to get rid of? You can now sell those stuff online.

Depending on what you're aiming for and what you're selling, different platforms offer different advantages. How much money you are going to earn also depends on the product you are selling.

If you're interested in building a small business and selling new products, Amazon might be the right fit for you. If you're reselling a lot of old things in your home, you can head to eBay. But if there are a few things you just need to get rid of, you can sell them at Facebook Marketplace.

There's also another great place where you can sell your old stuff. Decluttr buys cell phones, games, and other techs. Not only that, but they purchase books, too. Also, they accept LEGO.

Start a Garage Sale

If you prefer to sell your stuff without the use of the internet, you can always turn to the good-old yard sale. It may be quite old-fashioned, but it's a classic that never goes out of style. Besides, if you're living in a populated neighborhood, all you may have to do is get your stuff out in the open and sell it there. If you live in a quiet secluded area, you can always advertise by sending flyers or announcing in your social media accounts and hope your customers will find their way to your yard.

Some people particularly like going to a yard sale. Besides they're cheap, there's an odd charm that comes with buying old stuff. If there's an aged yet beautiful house décor that got no place in your household anymore, you can sell it. You might even fetch a good price for it.

Buy and Sell

To buy and sell items for profit, you need some excellent entrepreneurial skills and time to think through each process. But if done right, you can gain a considerable amount of money doing it.

You can practically buy and sell anything these days. You can buy domain names and sell them at a higher price. In the same way, you can buy a website, customize and optimize it a bit, and then find a buyer who would want it. You can also do these with a lot of other things such as games, music, books, clothes, and phones.

You can also adapt the strategy 'buy low and sell high' from the stock market in buying and selling. Search the market for items that are being sold at a low rate that you can sell at a higher price.

Thrift shops are becoming more and more common recently. Go to second-hand stores, for example, and buy used clothes. Pick ones that are of high quality and still look good. Then, you can redesign or simply resell them online.

Another method you can do is visiting flea markets. You might find something interesting there that can be sold at a higher price.

Sell Unused Gift Cards

Do you have unused gift cards in your wallet? If you have a gift card or two lying around in the house from stores you don't usually visit, you can now sell them for fast cash. There are many sites that offer to buy the gift cards you don't need, such as GiftDeals, Gameflip, and CardCash.

Instead of having them collect dust and probably expire, sell them for quick cash. By doing so, you have made use of something that you didn't think you could actually use in the first place.

Sell or Pawn Jewelry

There are times when we could use some cash—and not just a few extra bucks. True, it might be hard to part with your golden bracelet, silver earrings, or diamond ring, but if you really need that extra money, you can decide to sell it. It's easy and fast cash.

Selling jewelry or jewelry pieces used to be done only in brick and mortar stores. Now, there are sites online, too, where you can sell it. Just a quick 'gold for cash' or 'diamonds for cash' search and you will find a lot of sites offering to buy your jewelry. Before you sell them your jewelry, though, be mindful and careful of their terms so as not to get scammed.

If you're unwilling to let go of your treasured possessions and still hope of getting them back, you can bring them to a pawn shop. With this, you will have the opportunity to take your jewelry back. Of course, you have to pay on time so that it won't get auctioned to someone else.

Sell Stock Photos, Music, Videos

If you have some skills in taking pictures, composing music, and recording videos, this one might be a great way for you to earn money on the side. Sites such as Foap allow its users to sell original photos online as well as videos. As for music, you can put it up on your website (if you have one) or online stores.

Go out to your neighborhood in your spare time. Take some photos. If you have the equipment, record videos with your drones. You might be able to find a few clients who need stock images and videos and sell your products.
Earn Through Passive Income
Lastly, you can cash by earning through passive income.
What is passive income, anyway?
Passive income is earning money on the side without actually actively working for it. This doesn't mean you aren't going to have to work for it. Rather, you have to do all the work beforehand. You still have to put time and effort before you make money. In other words, you have to do all the hard work upfront and produce a top-quality output before you can get the money rolling in.
Truth be told, this isn't the fastest way to gain cash. But, if done right, it can give you a reliable stream of income.
There are tons of ways to earn passive income, and here's a list of popular examples:
Write and Sell eBooks

Writing and publishing eBooks is possibly one of the most recommended ways to earn passive income. This is easier said than done, though. If you want to seriously earn from this side hustle, you need to create good content first. And honestly, putting up good content can't be done in a day or two.

We can divide eBooks into two categories: fiction and non-fiction. Both markets can be lucrative, but non-fiction might be a little more advantageous than the other.

Although fiction (romance and science fiction genres, specifically) dominate the top ranks of Amazon Kindle, non-fiction books have their share of audiences as well. Memoirs and biographies, self-help, and health are just some of the popular categories in the non-fiction side of Amazon.

Amazon KDP and Kobo, for example, can be great platforms to sell your books in. You can even sell your book on your own website.

You may have to wait for your book to gain profit. But if your book catches the attention of readers, it may turn into a solid income stream for a long time.

Create Online Courses

With platforms like Coursera, Udemy, and Skillshare, sharing your knowledge and expertise with the world isn't impossible now. You can create online courses and sell them on those sites.

First, though, you have to be an expert in something. Whether you're a professional writer with a great portfolio under your belt, a graphic designer with incredible skills, or an expert in coding who has worked with many clients in the past, you can set up your own course.

Read and study the requirements for the platform you've chosen. If you give useful and helpful information to your audience, you will have a stream of income in no time.

Set Up a Vlog, Blog, or YouTube Channel

Blogs have now become more profitable than ever, thanks to ads and affiliate marketing. You can set up a blog that you're passionate about whether it's flowers, pets, or maybe even the shows and bands you love.

If you're not camera-shy and love taping yourself and sharing your experiences with others, you may want to start a vlog. Vlog is short for "video blog" or "video log". Instead of writing about your thoughts and experiences, you have to say it out loud to your audiences from the other side of the screen.

YouTube channels are also now a great source of income. Once again, you must have interesting and evergreen content to share so that people will frequent your channel and subscribe to it. You can set up a channel for things you like, whether it's toys, celebrities, true crime, music, and even making how-to-videos. Learn how to monetize your YouTube channel and you will start earning doing what you love in no time.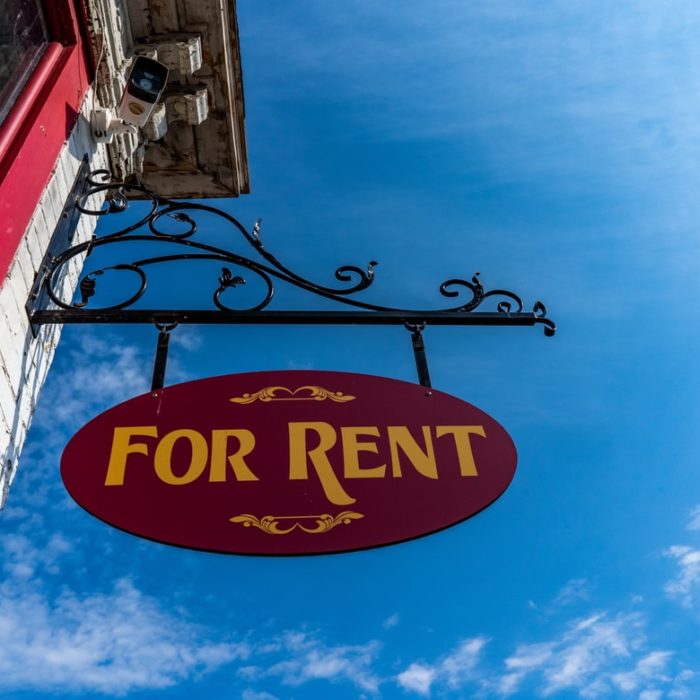 If you don't mind letting strangers use your home, your storage house, garage, parking lot, or even one room in your house, you might want to consider renting them out. There are apps and sites that help people do this, such as Airbnb, VRBO, and Neighbor.com. If you're not using extra space in your home, you can always make good money out of it.
Another thing you can do is renting out your car. HyreCar and Turo are popular companies that help car-owners connect with clients who are in need of vehicles to use.
Turn Your Own Car into a Moving Billboard
Well, if you don't mind doing this, you can always put up advertisements in your car. It's easy, anyway, and you don't really have to do anything other than drive. You'll get a few dollars just by driving and putting up some extra ads on your own car. It's worth trying.
You have read all those options above but are still hesitant to give them a try. You need more money fast. We've prepared a list of other things you can do to get cash quickly.
Personal Loan

We get it. Borrowing money might be the last thing you want to do, but if you really need it, it's one of the quickest ways to get some. There are even what people call 'payday lenders' that let you loan money that you can pay once you have your salary. Borrowing money from companies or a financial institution that offer payday loans is a fast way to get cash.

But warning, though: you have to be careful with those. Make sure you have read and understood their terms before signing up on anything. In other words, know exactly what you're getting into. Just to get a few hundred dollars doesn't mean you have to jump on every opportunity.

Also, it helps to read reviews about the company if they're legit or full of scams. They might also have exorbitant interest rates and instead of them helping you, you'll find yourself in financial trouble again.

Borrow Money from Family Members and Friends

This one can be a difficult thing to do. It's hard to admit if you're in a financial bind, especially to those who know you personally. But if this is your last resort, you can consider doing it.

However, think thoroughly. You may have kind and generous family members and friends who are willing to help you out. But misunderstanding and conflict can spring up because someone borrowed money from someone. Before going into an agreement, make sure that the terms are clear to both parties and you are ready to pay back on time. Be sure about the interest rates, too. You don't actually want money to have a negative impact on your relationships, do you?

Cash Advance

Asking their employer to pay in advance can be a very hard and scary thing to do for most people. You might get a rejection, or worse, a sermon from your boss. But it might not hurt to try. If the money is really necessary, pick up some courage and talk to your manager or employer. They might be willing to lend you a hand.

Get a Part-Time Job

If you've run out of options but badly needed additional money, you might consider getting a part-time job. Part-time jobs can be done online or offline. You can do virtual assistant, graphic design, or video editing jobs online. While there are also more classic options available like applying as a barista or a driver.

Donate Blood or Plasma

This one isn't for everyone, but if you're comfortable with selling your blood and plasma, you might consider this one. Not only will it help others get the life support they need, but you will also be compensated for your donation.

Sign Up for Medical Studies

Medical institutions and research groups are always on the lookout for people willing to give their time—and a little bit of themselves—to the field of science. If you don't mind being the subject of research and studies, you can participate in this one. Just know what you're up for, though.

Trim Down Your Expenses

This is easier said than done. Even if we didn't realize it, a lot of our money can be spent in a better way. Many of us pay subscriptions fees to apps that entertain us: Spotify, Netflix, and a lot of others. But, if you can try to unsubscribe from those apps, you might be able to save more and have more money in your pocket.

In the same way, trying not to buy clothes you don't need and spending all your extra money on comfort food can help you save a lot. Shopping online can tempt you every now and then, but try to resist it if you don't really need it.

Some of us spend money buying healthier foods. Sure, they may be more expensive and they are of course worth it. But there are ways in which you can save money without losing your health goals. Try to grow some of the vegetables and spices at home. This way, you don't only save money but you will also have those available whenever you need them.
Passive Income vs Side Gigs vs Selling Things Online
There are three main methods of earning money fast: passive income, doing side gigs and selling things online.
Passive income requires the person to work hard upfront but they can give less attention to it as time goes by. Examples of businesses that generate passive income are publishing books, renting your home, or car.
With side gigs, you have to actively work in order to get paid. In other words, you are trading your time and effort for money. Side gigs can be anything from house sitting to managing someone else's social media account.
Lastly, selling things online is just like that. You have to have a product or service that you can sell to people. Whether you're selling on Amazon, eBay, or Etsy, you have to be actively managing your business while having the opportunity to earn money while you sleep.
Passive Income
Pros:
Make good money while you sleep
You have more time to spend with people around you
Flexibility: you can work whenever you want, wherever you are
Cons:
It takes time
You need to have a lot of patience
There's a possibility of failure
Side Gigs
Pros:
You have the opportunity to learn new things
Additional money
You can turn it into something profitable and long-term
Cons:
Can be demanding and exhausting
Needs serious time management skills
You have less time to do other stuff
Selling Things Online
Pros:
You can make it anything you want
You can set up the store from anywhere and deliver from there
Can become a reliable and steady source of income
Cons:
Competitive market
Processes and transactions are entirely different from brick and mortar stores
You might need to take care of delivery and shipping yourself