In this post, we will cover several things for you to consider when creating your crafting channel as well as tough on some general strategies used by successful YouTubers.
Here are a few things you can try when creating a crafting channel on YouTube: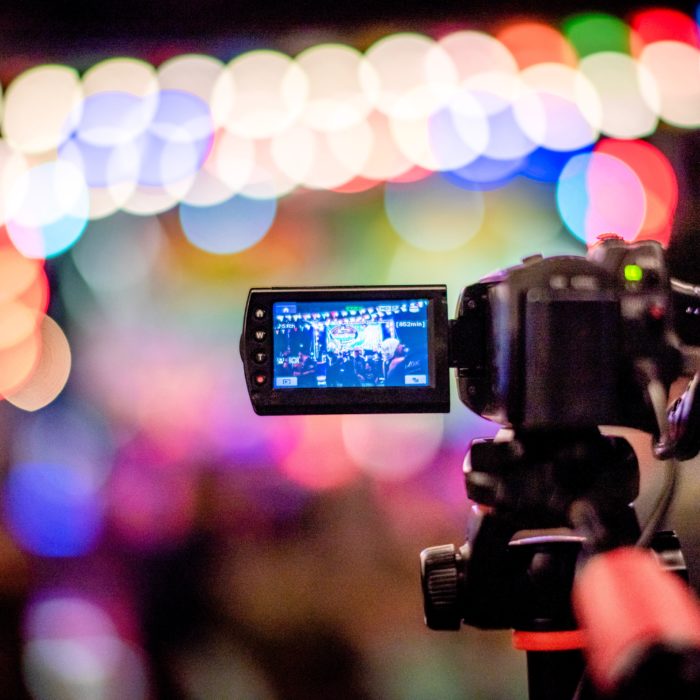 Growth Strategies for a YouTube Craft Channel
Here are a few things you can try when creating a crafting channel on YouTube:
1. Give Actionable Steps

When creating a YouTube craft channel, it is important to create actionable steps for each process of what you are crafting. A friend recently told me that she was making a journal for her sister and she turned to YouTube for help on a specific part that she was having trouble understanding. Unfortunately, almost every video on the process seemed to skip any instruction on that part.

Make sure that you are thorough and clear. If possible, try to film your work at different angles and edit them so people can have a better understanding of the process as a whole. You can label each step with a time-stamp that will allow people to find exactly what they need or revisit a section they have already watched.

To offer them more value, try to be as verbally descriptive as you can on what they should be seeing or feeling on their own projects. If you need to get a specific tension on the project, try to describe it to give them their best chance of success. As people complete projects from your tutorials, they will naturally share your video with other people who want to create something similar. They are also more likely to watch your future tutorials due to their quality.

2. Create Clickable Content

While "clickbait" has negative connotations associated with it, you should focus on creating stunning tutorials that would entice someone to watch. Occasionally do special videos relating to your genre that seem challenge-like or offer some intrinsic value. Here are a few ideas:

A compilation of easy gifts that people can make in half an hour or less
Tutorials on how to make crafts from items purchased at the Dollar Tree (or another discount store)
"10 Christmas Gifts for Under $5 Each" or similar titles
A sped-up video of the entire process of creating something intricate and beautiful

3. Review Popular "Clickbait" Videos

There are some channels on YouTube that create clickbait crafting or baking videos that show items being made in a way that isn't practical or simply won't work. While there is rarely any verbal instruction with these videos, many people still try (and fail) to reproduce what they have seen online.

Try to create a response video to one of these showing how the designs are flawed or possibly walking through each step in a way where people can duplicate the process. Remember to laugh a lot and keep people entertained.

4. Watch Similar Creators

Spend some time watching similar creators within your niche (and a few channels featuring a different kind of craft. Look for both larger channels and smaller ones and compare them. You may be able to pick up on aspects that seem to work for the more successful channels. While you should never copy someone's work, you can emulate them or find creative ideas that are similar.

Read the comments on the videos to see what feedback each creator receives. Viewers will often state exactly what they enjoyed most about the content or offer feedback on what they would like to see in the future. Take notes of anything that stands out to you.
General Tips to Growing a YouTube Channel
While these tips aren't exclusive to the crafting community, they are universally useful regardless of the type of channel you plan to create. Here are a few tips you can use:
Post at Least Once Per Week

The YouTube algorithm favors channels that post at least once per week. In fact, if you follow your analytics, you may find that your rankings drop when you reach the 7-day mark from your last video. For that reason, try to schedule your videos for no more than a week apart. In fact, it is a good idea to work ahead of schedule so that you are a couple of videos ahead in case you need to take a week off.

Study Keywords and Search Results

Try to create content based on popular searches. While there are valuable tools to help you with this, you can also type in 2-3 words about your genre to what is commonly being searched for (it will appear below your words in the search bar). Make a list of possible ideas, then research what is working well for others.

Choose a Strong Title

Not only should your title entice people to click on your video, but it should also be optimized for YouTube searches. You will want to choose strong keywords so that those interested in watching your genre of content will be able to find your video. Using a tool like TubeBuddy can help you with both your SEO and your video titles.

Create an Attractive Thumbnail

Your best bet for early views is to be showcased in the sidebar as "similar content" to the video someone is currently watching. For this reason, you will want to create thumbnails that stand out to earn that click. You can use a YouTube Thumbnail maker on a platform such as Snappa to help you create thumbnails that will have strong appeal.

Fill Out Your Descriptions

Take your time when writing out your descriptions. Use strong keywords and descriptive language to help YouTube find an audience for it. Add links to important parts of the video, to your socials, and to any online marketplaces that you may run.

Comment On Your Video

While this may sound silly, commenting on your videos will send some signals to YouTube. You should also favorite the comment and pin it to your channel.

Promote Video on Socials

Don't forget to promote your video on social media. Use appropriate hashtags to find a few more interested viewers who may watch it. Don't neglect to grow your social media outside of YouTube as they can all connect to each other over time.