My son is 5 years old and I'm writing this post with little children (age 4-7) in mind. As he ages, I will find new ways to let him "help" me around my home office when I have to work. Here are a few things you can try to keep your child occupied while you work: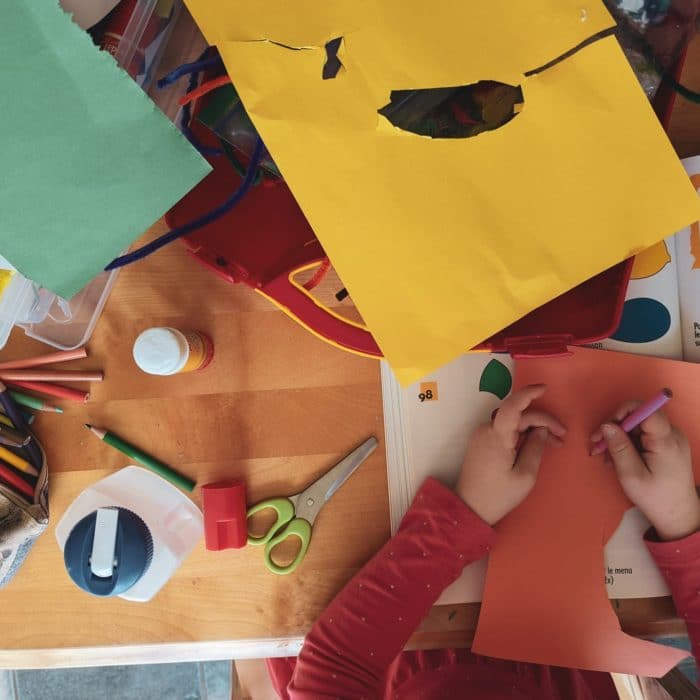 Teach Your Child to Cut Paper
If you have a pile of paperwork that you will eventually need shredded, let them start the process by cutting the paper in half (or in quarters) with child safety scissors. For extra fun, try out the Crayola safety scissors which have three cut patterns.
Let your child know how "important" the job is and how they are helping you keep your home and business safe. My son loves playing heroes (firefighters are his current favorite) and anything that makes him feel like he can fight "the bad guys" makes him feel special.
Not only does this give your child a special task, but they also learn how to perfect their scissor techniques.
Note: Never let your child shred paper, even with supervision. It is far too dangerous for little fingers and long hair.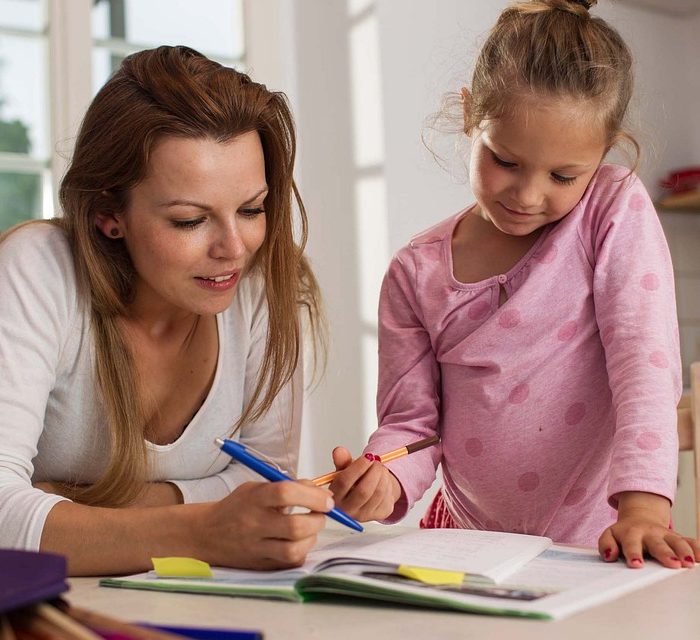 Let Your Child File and Sort Paperwork
Have a few multi-colored file folders and construction papers handy and let them sort the colors into their corresponding folder. Alternatively, depending on the age and knowledge of your child, you can have them sort letters, numbers, animals, or anything else into folders.
Let the file their folders in the front of your filing cabinet when you are done. You can pull them out and lay them out "in a mess" on your table or desk whenever you need their help again.
Find a Way to Have Your Child "Do Your Job"
While I don't mean having them actually do your job, you can find a way for them to pretend that they are. Regardless of what your job is, there is likely something about it that they can mimic to be "like mommy or daddy."
Here is what I do: As my job revolves around content writing, this was fairly easy. I was able to find a small, used Lenovo laptop for $20.
Although I normally work at my desktop, when I work from my laptop, I set up the Lenovo computer up for my son and give him a topic to "write" about (such as garbage trucks). He will spend 15-20 minutes smashing keys and rambling on quietly about garbage trucks until he shows me his article of gibberish.
At that point, I go over some of the "points" with him, point out any actual words that he did type out (he is learning a few), then give him a high five. During that time, I have 15-20 minutes of work time with very few interruptions while also "hanging out" with my child and he loves it.
By the time he is done with the "article," he is usually done with the game. At that point, I either need to find another way to occupy him or take a break from my work.
Give Your Child a To-Do list
Consider getting your child a small planner or a chalkboard for their very own "to do" list. No matter how you keep track of what you need to accomplish with work, mimic it on a smaller scale for your child. Give them their own tasks to complete and give them stickers when they are done.
These tasks can be chores or fun tasks they can do around the house. Here are a few ideas:
1. Scavenger hunt

Make a list of items that they need to collect from around the house.

2. Self-care "chores"

Brush teeth, take a bath, take a nap (if you can get them to nap!), etc.

3. Coloring

Find color sheets or mark some pages in a color book for them to fill in.

4. Chores

Teach them to make their bed, clean up their toys when they are finished, and other little tasks that they can complete around the home.
Try to Explain to Them that You are Working from Home
While it isn't always easy for them to understand, try to explain to your child that you need to stay focused on your work. You aren't doing it to avoid them, but to earn enough that you can stay home with them when they need you the most.
A good way to show them what you mean is to reward them in some way (even if it isn't financially) when they have finished their tasks. Then let them know that when you work, you are given money which you can use to rent (or buy) your home, purchase food, and get them what they need.