This post will cover what regulations you need to follow when selling honey, where you can sell it both online and locally, as well as how to market your honey.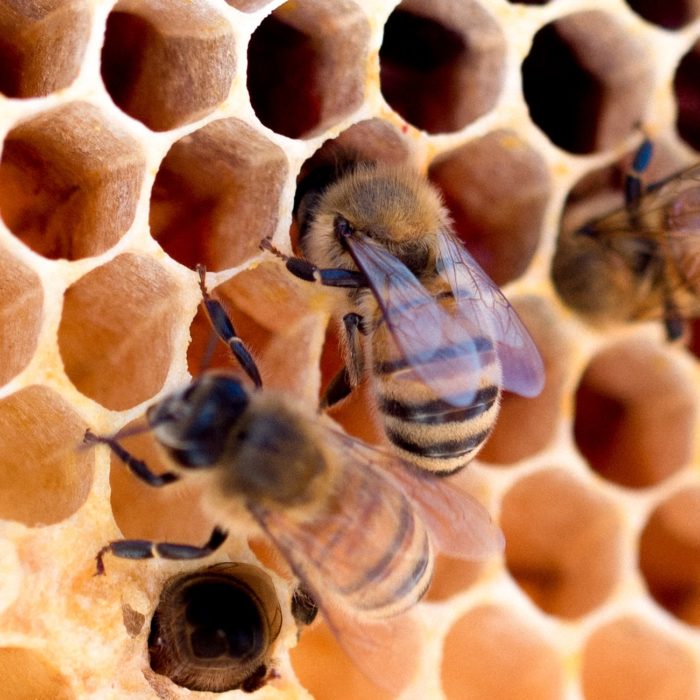 Can You Sell Your Home-Grown Honey?
Most people are able to sell their home-grown honey as long as they comply with USDA, FDA, and state regulations. These will also vary on what your primary goal will be, whether it is wholesale or in a much smaller operation.
If you want to sell your honey wholesale or online, you must register your honey with the FDA and your state health department. Here is a brief overview of what regulations you may expect (Please note that this is just an overview and not a full list of requirements):
USDA Regulations

When selling your honey wholesale or commercially, you will need to have your honey tested for authenticity and analytical data. Doing so will help make your honey USDA certified. You will also need to label the honey with the type of honey, source, floral source, how it was prepared, the color and grade of the honey, and your agricultural practices.

FDA Regulations

In order to sell your honey either locally or online, you do need to follow the FDA regulations. This will include labeling your honey with the common name of the products, the weight of your honey (not including packaging), ingredients (include both honey and any additives you may use), the country of origin (if imported), and your contact information.

State Regulations

You will need to follow cottage food laws which will vary from state to state. If you live in Hawaii or New Jersey, you will not be able to sell honey under these guidelines. Otherwise, make sure to familiarize yourself with what is required in your area and follow all guidelines.
How to Sell Your Honey Locally
In order to sell your honey locally, you need to ensure that you are following both the FDA regulations and your state's cottage food laws. It is more difficult to sell to retail stores than other avenues. Not only would you need further documentation, but many of them prefer to work with vendors that can guarantee a certain amount of inventory over time.
That being said, there are ways that you can build your own local client base or find a place where you can sell your honey more infrequently. Here are a few things you can try:
Word of Mouth

Let your friends and family know that you have extra honey to sell. Consider giving each a small sample of what you have to offer so that they can fall in love with it. Not only will a few of them likely want to purchase more from you, but they may also tell people they know about your wares.

Facebook Marketplace

Advertise your honey in your local Facebook Marketplace pages. Clearly list your prices, the type of honey, and what people can expect. Many people are often looking for local honey and you are likely to get a few inquiries from people who may become repeat customers in the future.

Local Shops

Even though retailers may not want to resell your honey, some local shops, such as those that sell novelty items, health food, or coffee, may be interested in selling something seasonally. It is easy to check in with them and ask (the worst they can do is say "no.")

Farmer's Market

You may be able to set up a booth at a Farmer's market. Not only will you likely be able to sell some of your honey, but if you take business cards, you can probably build up a waiting list of people who would want to buy from you again in the future.

Sell from Your home

Sometimes all it takes is to put a sign up in your yard when people can stop by and inquire about your honey. It is a good idea to put the prices and details about the honey on the sign so that you don't have to answer every question that people have.
How to Sell Your Honey Online
In order to sell your honey online, you need to ensure that you are following both the FDA regulations and your state's cottage food laws. It may not be possible to sell your honey online if you live in certain states (such as Florida) without further certification.
Create a Website

Create a website showcasing your honey and target local keywords (such as honey in your city and state). Write a few blog posts on how you grow your honey as well as take great photos of the honey, your hive, and anything else that is visually interesting.

Etsy and eBay

Many people sell honey (and honeycomb) on both Etsy and eBay. To sell on Etsy or eBay, you will need to remember to not only follow the FDA regulations and cottage food laws but also the terms of the platform. Again, it is a good idea to take stunning images that will catch people's attention.

Social Media

Regardless if you decide to sell your honey locally or online, you should consider starting social media accounts connected to it. Share your favorite recipes, take pictures of your honey, and give people tips on how they can help care for bees – even if it is only to grow bee-loving plants in their gardens.
How Much To Charge for Honey
Once you have figured out your strategy of where you will sell, you will need to package and label your honey, then decide how much to charge for it. Here are a few things you should consider:
Other Local Sellers

Check the prices around your area to see how much other local sellers are charging for their honey. You will want your prices to be competitive.

Packaging Cost

Don't forget to factor in the cost of your packaging – both the bottles and the labels.

Shop Percentage

If you are selling your honey through a local shop, they will likely want to add a percentage to your price as an overhead fee.

Price By Jar Size

Many sellers will "discount" their honey depending on the amount sold per jar. This means that the price per ounce will be less if someone purchases 16 ounces instead of 4 ounces. You may be able to offload more honey this way with less work for packaging.

Shipping

If you live in an area where you can sell your honey online, you will want to factor in shipping costs (or pass them on to your customers).