Here are 17 places online (or in person) where you may be able to see your used garments.
Where to Sell Used Clothes in Person
It is generally easier to sell your used clothes at a brick and mortar store. If you don't know where to look for options, check out these places where you can sell your used clothes in person:
Buffalo Exchange (also online)

Buffalo Exchange is a national chain that buys and sells gently-used clothes. At the time of this writing, there are 34 storefronts scattered throughout 19 different states and Washington DC. They accept many styles of clothing as long as they are in good condition to be resold. To sell your clothing at a local store, simply walk in with your box (or bag) of clothes.

If you don't live in a city with a Buffalo Exchange (or just don't want to leave your home), you can sell your used clothes through their "sell by mail" program. While it will probably take several weeks to process the clothing, you will receive an estimated 25% of what they believe they can sell it for in cash through PayPal. If you would prefer store credit, they will give you 50% of the value.

The Buffalo Exchange has been around since 1974 and is committed to recycling clothing in order to reduce waste and help the environment. Many stores often donate surplus items to local charities or help the community in other ways.

2. Plato's Closet

Run by Winmark Corp, there are nearly 500 North American locations for Plato's Closet. They tend to buy and sell styles that are popular with teens and young adults. If you have a surplus of H&M, Nike, American Eagle, Obey, of Abercrombie & Fitch items, you may be able to find a home for them here. They also purchase several accessories or even shoes.

3. Style Encore

If you like the way Plato's Closet is run, look into Style Encore. They accept name brands similar to Calvin Klein, Spade, Banana Republic, and Coach. There are several stores across the United States.

When shopping at Style Encore, you can utilize the help of one of their stylists to help you find outfits that fit your body type and make you look good.

4. Clothes Mentor

Clothes Mentor buys and sells used fashionable women's clothing up to size 26. (They also buy and sell maternity wear) They specialize in designer brands. You can often find items from Saks Fifth Avenue, Banana Republic, White House Black Market, and Armani. If you have accessories, shoes, and handbags that are from high-end name-brands, you can offer them as well.

Similar to Style Encore, Clothes Mentor will give you a stylist who will help you find the outfit of your dreams. There are over a hundred stores scattered across the United States.

5. Uptown Cheapskate

With at least one location in 22 states, Uptown Cheapskate buys and sells trendy clothes aimed at young adults. If you trade in clothes, you get a 25% store credit. The store typically buys brands similar to Levi's, J-Crew, H&M, and Urban Outfitters. They are willing to purchase clothes, accessories, and shoes that are both trendy and in good condition.

6. Once Upon a Child

Once Upon a Child is another Winmark clothing store aimed toward children. There are nearly 400 stores throughout the United States and Canada. In addition to clothing, the store also purchases and sells a lot of baby gear and toys. It is a great way to offset the costs of parenting.

7. Local Antique Stores or Consignment Shops

You can also look at local shops in your area. Some stores are happy to sell things on consignment and you can earn a few extra dollars. You do need to pay attention to any listing costs, as some stores will charge you "rent" to list your items.

8. Garage Sales

You can start off selling your clothing haul at your own home. Gather everything you want to sell and advertise a garage sale (or yard sale). You may be able to sell off a few things before moving on to other options.
Where to Sell Used Clothes Online
There are several places you can sell your used clothes online. You need to make sure that you accurately describe your clothing before sending it in. Here are some options: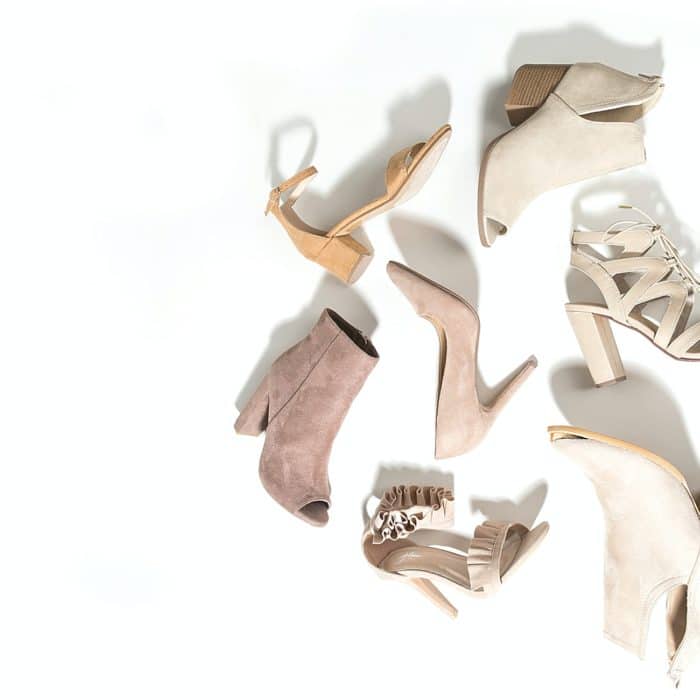 Maximize the Profits from Your Clothes
Here are a few ways that you can maximize the profits from your clothes:
Thoroughly Clean Your Clothes

Wash or dry clean your clothes. Make sure that there are no stains (check for pit stains). Fold them nicely to prevent wrinkles.

Label them Correctly and Thoroughly

Especially if you are the one listing the item, make sure that you label it accurately and thoroughly. Set realistic prices for your item. Ignore its sentimental value and consider what you would pay for it if you were purchasing someone else's item used.

Make sure to include the brand, size, color, and any other distinguishing characteristics.

Take Good Pictures

Make sure to take quality photos with a good camera. Model the clothes or accessories if you are able. Make sure to use good lighting to give your images a high chance of being attractive.

Sell Clothes Frequently

Your clothes are more valuable when they are still in style. Sell your clothes as soon as you begin tired of them to maintain as much value as you can. Their value will go down very quickly after a few months.

Use a Laundry Basket When Delivering in Person

If you are delivering your clothes in person, fold them nicely and put them in a laundry basket. This shows that you value your clothes, and the associate you deal with is more likely to place a higher value on them as well. Don't put your clothes in trash bags.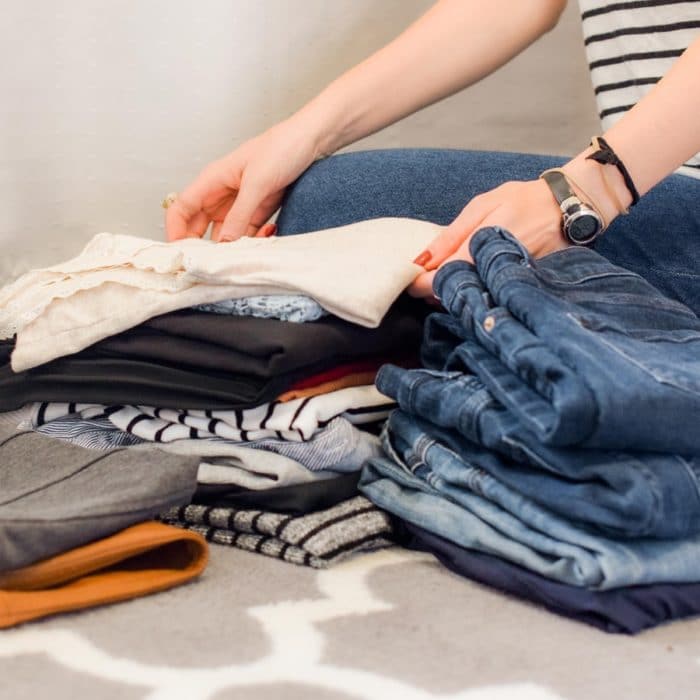 Donate Clothes for a Tax Deduction
An alternative to selling your clothes is donating them and taking a tax deduction. A summary of these tips from Consumer Reports include the following:
Keep Your Receipts

Always ask for a receipt when you donate items. Charities will often itemize what you have given and will occasionally offer an estimated dollar value to them. Depending on the value amount, you may need to offer the IRS a little more information about your donation.

Research the Charity

In order for your donation to be accepted, you must choose one that is IRS-qualified. You can look up the charity using this tool.

Use a Valuation Tool

If the charity doesn't value your donation for you, you can use a valuation tool to come up with an estimated value. It is important that you never overvalue your donation.