I randomly chose three laptops to price check through each option. While each laptop isn't available on every site, the chart gives some information on some of the varying prices you may see as you research your own laptop. Even if a specific site offers a lower price for one laptop, it could offer a higher price for a different one. I recommend that you do your research and find the best option for you.
Chart of Sale Offers From Online Laptop Buyers
When I set out to write this article, I decided to keep track of the varying prices (where applicable) of three random laptops and have posted the information here. I rated things as "4/5" or in "Like New" condition with no major issues. These were my findings.
| Marketplace | Dell G5 Gaming Laptop Intel Core i5 8th Generation | LG Gram 15 – inch Laptop Intel Core i5 CPU | Apple Macbook Air 11-inch Mid-2012 – 2.o GHz Core i7 128GB |
| --- | --- | --- | --- |
| Gadget Salvation | $335 | $208 | $203 |
| Mac Me An Offer | N/A | N/A | $135 |
| Swappa | N/A | N/A | $249 |
| Best Buy | $50 | N/A | N/A |
| Sell Broke | N/A | $279 | $134 |
Gadget Salvation purchases many types of used electronics. They ask two questions concerning the quality of the laptop and will give you an estimate based on your answers. If you choose to sell to them, they will pay for shipping.
How to Sell a Laptop with Gadget Salvation
Step 1

From the Gadget Salvation homepage, select "Sell" from the top menu.

Step 2

Use the options on the left sidebar to narrow down the options until you find your laptop. Click on your selection.

Step 3

Fill in the ranking information about your device. Select "Calculate."

Step 4

A page will populate with either a price or an announcement that your device is no longer purchased. If you like the price, press the "Get Paid" button to start the process.
Mac Me An Offer has paid out approximately $20 million to people wanting to sell their Apple products. They have great reviews and have been in service for over two decades (since 1995). The company will pay you via PayPal or check within 3 days.
How to Sell a Laptop with Mac Me An Offer
Step 1

Visit Mac Me An Offer's site and scroll down the homepage until you see the laptop. Pick from MacBook, MacBook Air, or MacBook Pro, then find your series in the drop-down menu that populates below the options.

Step 2

When you've made the selection, you will be taken to a new page with an offer that may fluctuate based on the information you provide. If you like the price, accept it and move forward with being paid.
Swappa's laptop page doesn't charge seller fees. Once you enter the information about your laptop, they will offer you an estimated price. Swappa is also willing to purchase many other electronic gadgets. Currently, they only purchase MacBooks, Chromebooks, and a few others.
How to Sell a Laptop with Swappa
Step 1

To sell your laptop with Swappa, visit their "Sell Your Laptop" page. Locate the laptop through the search bar or by clicking through the available options.

Step 2

If you like the offer, create an account or log in to continue the process.
The nice thing about selling your laptop to Best Buy is that you have the option to either visit them online or in person. If you would rather speak to someone in person about what you could get back for a used laptop, they may be the option for you. You can also visit their website.
How to Sell a Laptop on Best Buy's Website
Step 1

Scroll down Best Buy's Trade-In page until you see the image for PC laptops. Click the image to go to a new page. Use the form to input information about your device, then press "Continue" at the bottom.

Step 2

On the next page, specify the condition of the device and whether or not you have the accessories for it. Best Buy will generate a price for you.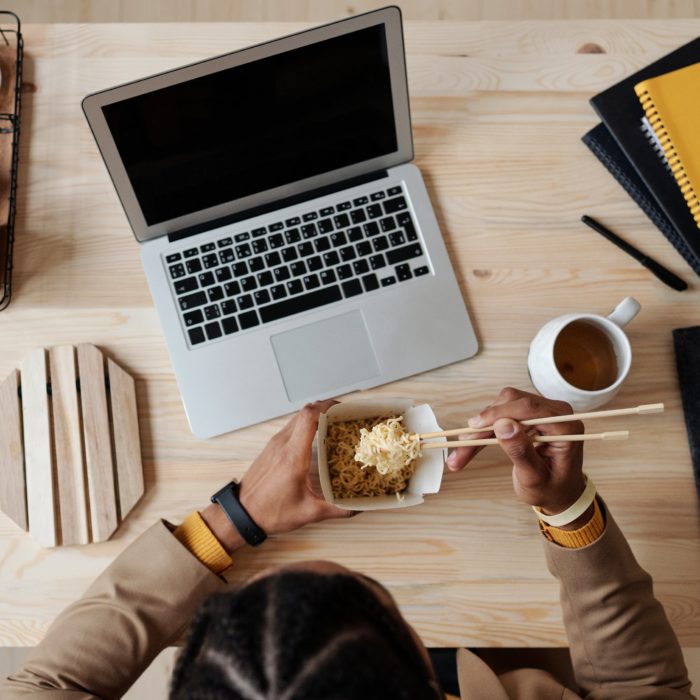 Sellbroke not only offers free shipping, but they will also make sure that your information is erased. They offer a lot of advice on their site on whether or not you should sell your device and what you should do if you do sell it.
How to Sell a Laptop on Sellbroke
Step 1

Visit Sellbroke's Laptop page and sort through the options to find your device. Fill out the requested information, then press the "Get Quote" button at the bottom of the page.

Step 2

If you like their offer, press the "Add to Cart" button to continue the process.
This retailer is another option for people who would prefer to not ship their laptops. Device Pitstop accepts several kinds of electronics. They have locations all over the United States.